Do you have a recipe that you would like to feature on Details? Now is the time! We are calling all Details Florists to submit their designs to be featured in the Recipe Gallery. Our new Recipe Collections are the perfect way to showcase favorite designs from our Partners and now our very own florists!
How Do I Submit My Recipe?
Easy! We only need high-resolution images of your design and the recipe ingredients from Details' Global Items (which are the items that came pre-loaded in your account, including any items from our partner collections.) This way, all our members can easily find all the products! We are looking for bouquets, boutonnieres, centerpieces, installations, and wearable florals–we want to see it all! 
Please send all submissions to [email protected] 
Please review our Release & Consent page to permit us to use your imagery. 

Recipes from Rosaprima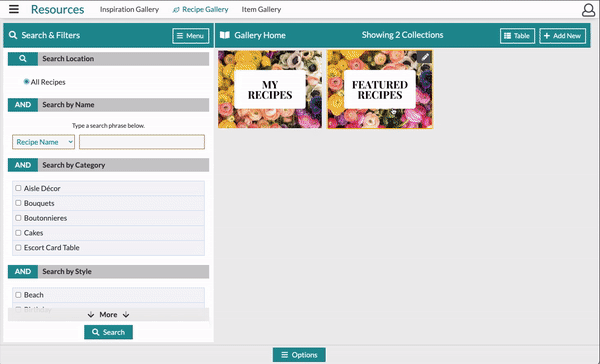 We currently feature a Recipe Collection from our partner, Rosaprima! These four beautiful recipes are perfect for any occasion, from weddings to Mother's Day. We are so excited to have these exclusive recipes for our members!  Make sure to check out this article for more information about the new Recipe Collection!