Rosaprima Launched Four New Rose Varieties – Cooldown, Miss Piggy, Aly, and Westminster Abbey, now available on Details! 
Rosaprima is thrilled to announce the launch of four new rose varieties this month—two spring color roses Cooldown and Miss Piggy, and two neutral tone roses, Aly and West Minster Abbey. 
Cooldown is a truly unique rose that boasts an exquisite light lavender shade reminiscent of the gentle spring breezes that welcome the new season. Its subtle, wavy petals add a touch of freshness and tranquility to any floral arrangement, making it an ideal choice for any springtime event or celebration. This delicate and beautiful rose will surely be your go-to lavender this season.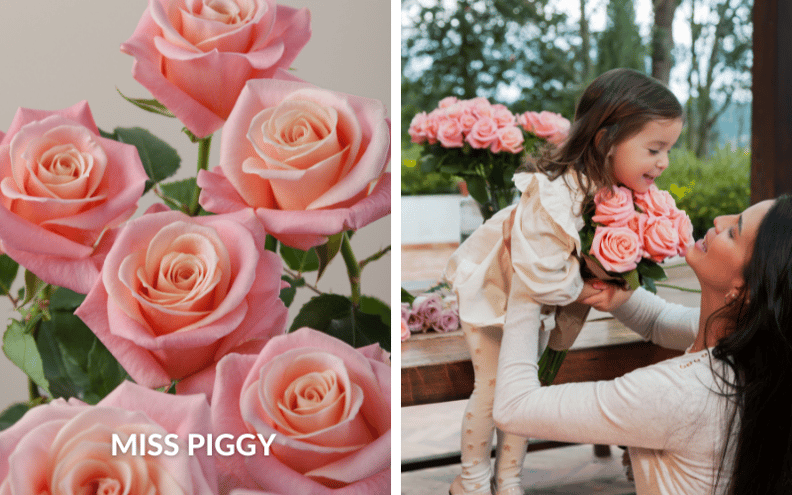 Miss Piggy is another stunning rose variety that will capture the hearts of floral enthusiasts. This magnificent flower features delicate pink petals that gracefully unfurl into a breathtaking peach center. Its visual allure is enchanting, and it's no wonder it's in high demand by floral designers. Miss Piggy is a true masterpiece of nature's artistic prowess and will surely captivate all who see it.
These two varieties are part of Rosaprima's Mother's Day campaign, "The Art of Creating with Rosaprima." These roses express the tenderness and love that go into crafting each flower as a gift for the most important human beings: mothers. 
To complement these new releases, Rosaprima has also created Neutrals by Rosaprima – a collection of roses that perfectly complement any floral arrangement.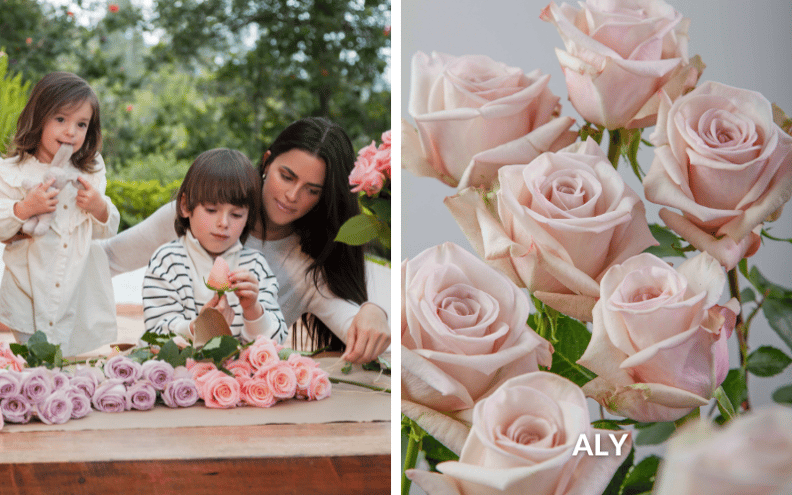 Aly is a delicate blush pink rose with smooth, concentric petals that create a beautiful twirling effect from the center. Its strong scent is one of its most exciting features, making it the perfect choice for weddings, special events, and floral installations.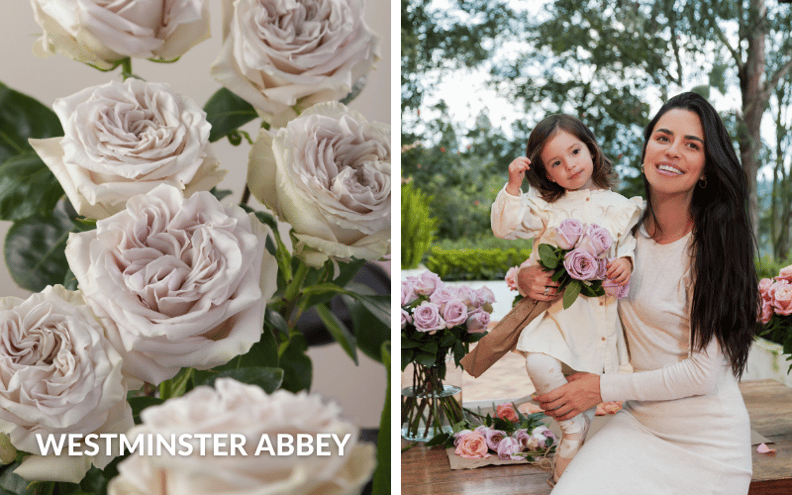 Westminster Abbey is a true work of art whose asymmetrical layers and enchanting beauty recall the grandeur of its namesake. This garden-like rose is one of the most popular choices for floral arrangements, thanks to its muted ivory tones that are both elegant and timeless. Whether used as a stand-alone bloom or blended with other flowers, the Westminster Abbey rose is sure to add a touch of sophistication to any floral display.
The Neutrals by Rosaprima perfectly combines Aly and Westminster with bold, white, and spring colors. These neutral roses are versatile and can enhance the beauty of any floral arrangement, bouquet, or installation. We look forward to seeing the amazing floral creations that florists will come up with using these unique and stunning roses."
Stay tuned to Rosaprima's social media channels to see these four amazing new roses' beautiful creations and unique beauty.
Experience the beauty of Cooldown, Miss Piggy, Aly, and Westminster Abbey by contacting Rosaprima today. Don't miss the opportunity to see and appreciate the stunning beauty of these rose varieties. We are so excited to see what you will create with Rosaprima's new roses! Remember to tag us (@detailsflowers) and Rosaprima (@rosaprimaroses) so we can see your designs! 
Rosaprima is a leading luxury rose grower dedicated to providing the highest quality roses to florists, designers, and event planners around the world. With a passion for excellence and a commitment to sustainability, Rosaprima produces some of the most beautiful and sought-after roses in the market.