We had a lovely time in Albany, New York, at the Team Flower Conference. It was a fantastic event full of enthusiasm and appreciation for our field. Each of the three-event days' affirmations was peace, love, and joy, and it genuinely radiated from everyone. If you couldn't make it, here are some highlights from the fantastic event!
Day 1
The first day was an absolute highlight! We had the pleasure of meeting many amazing floral industry professionals. It was incredible to spend time getting to know everyone we met and learn about their businesses. We met some of our customers, as well as the winners of the Team Flower ticket giveaway we had run a couple of weeks back.
Congratulations again to Olivia Brooks (@brooks_famx5) and Natalie Call (@tulipani_floral_studio) for winning free tickets to the event!
It was fun to watch the opening speakers create their distinctive styles! Saipua's Sarah Ryhanen, The Floral Coach's Amy Balsters, and Floral Underground's Derek Woodruff demonstrated their talents and gave outstanding presentations. Sarah spoke about how Saipua came to be, how she started her farm, and how she found her place in the industry. Amy's discussion focused on the various applications of the European spiral hand-tied bouquet. There are a plethora of ways to use this style to save time when designing. Derek introduced Open Minded Designs and took us through the ordering process for the retail space. From selecting specific flowers and creating a color scheme for your weekly purchases to how to sell your services on social media, his session was jam-packed with helpful advice.
Day 2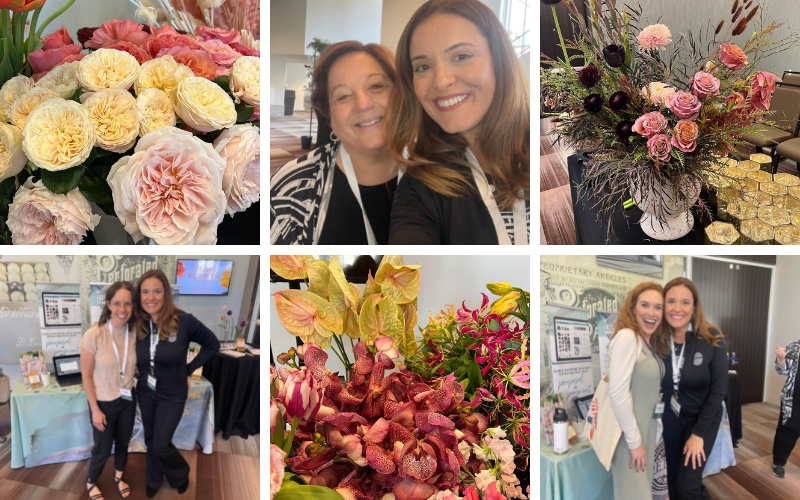 On the second day, we took a look at our inner selves. Resilience and Relationships were taught to us by Breigh Jones of Black + Blossomed. The two talks covered how we think about ourselves and how our relationships affect our daily lives. It encouraged you to reflect on your life! We will be practicing mindfulness and breathing in our daily routine. 
Wedding Florists, Shop Florists, and Farmer Florists split off to attend multiple business sessions in their field. Each topic was informative and made you think about what can be changed to better your business.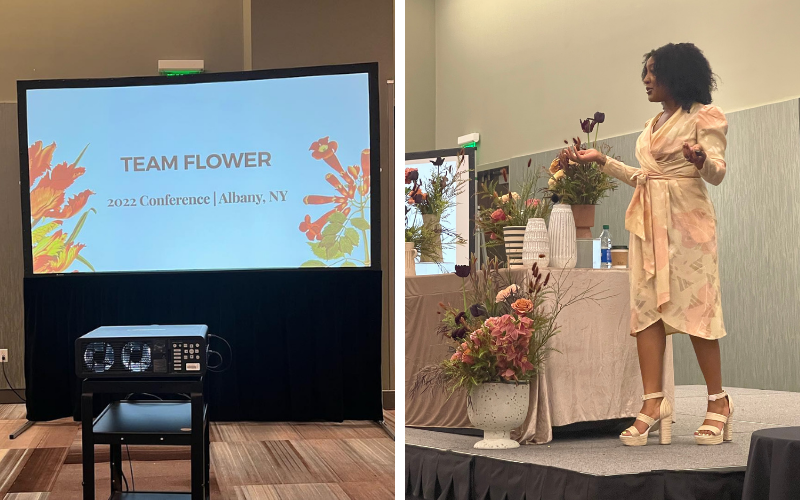 In the spirit of continuing the meaningful conversation we had in the Wedding Florist Business Panel, we wanted to provide our Top 16 Contract Terms for Wedding and Event Florists. Remember, the contract terms are guidelines; always consult with your attorney! 

We want to give a huge thank you to Carmel Goldstein of Atelier Carmel for gifting her book "L'atelier des Bouquets" to each attendee of the conference! The images are breathtaking and such a fun read!
Day 3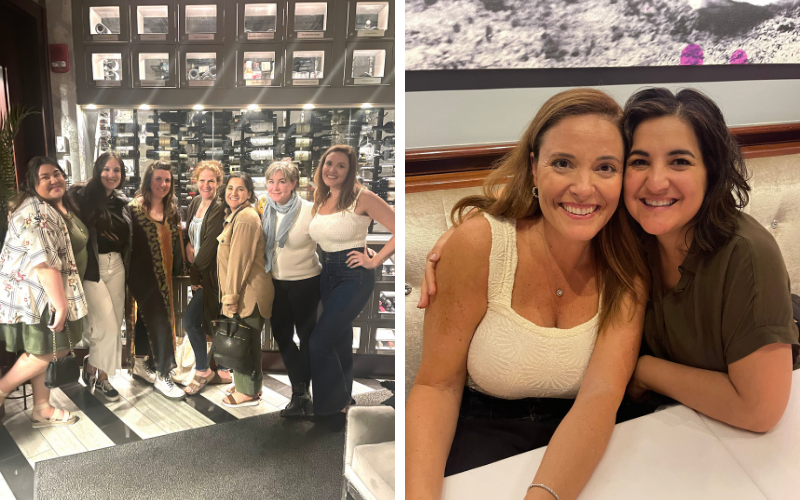 The conference's final day was a lovely summary of all we had learned over the previous few days. Suzanna Cameron of Stems Brooklyn taught us about Eco-Conscious Retail Designs, Amy Balsters taught us about Addressing Imposture Syndrome, and Sophie Branchaud of Sage Designs gave us a glimpse into the future of The Creative Economy.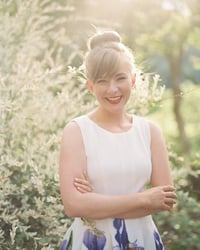 The Team Flower Conference was a fantastic opportunity to network with florists, event designers, growers, and other industry leaders. Here at Details, we're putting what we learned at the conference into practice in our daily lives. The stories we heard were incredibly motivating, and we loved learning about everyone's unique experiences. Each of us is so important to the industry—florists truly do make a difference! We want to express our gratitude to Kelly Perry and the entire Team Flower crew for organizing such a fantastic event. It truly was a refreshing and re-energizing experience!