Our team members Myranda and Olivia attended the SAF Profit Blast in Boston this past weekend. They had a wonderful time meeting all the incredible industry members in the North East. Here is our recap of the one-day event!
The Sheraton Needham Hotel was a perfect location for the Profit Blast. The room was filled with florists, suppliers, and other members of our incredible industry that were excited about the programming for the day! The day begins with a warm welcome as attendees gather to network and meet with various tabletop displays. 
The first presentation of the day was Patience Pickner from The Picket Fence. Patience shared the significance of celebrating life ceremonies and their impact on your sympathy business. We learned about the latest trends, styles, and products in sympathy design and discovered creative approaches to honor the lives of clients' loved ones. 
Images: Details team member (Myranda) with Sarah from Flower Shop Network; Kate Penn, Executive Vice President of SAF, introducing Greg Peck from Flower Shop Network for his presentation; Details team members (Myranda and Olivia)
Customer service is key, and Sam Bowles from Allan's Flowers guided us through the art of providing exceptional service to clients. Sam gave us valuable tools to stand out in the floral business, from effective language to engage customers and handle complaints gracefully to follow-up techniques for complete customer satisfaction. He explained that we need not be afraid to sell arrangements at a price point for the work put into them. 
In the digital age, your online reputation matters more than ever before. Greg Peck from Flower Shop Network unveiled the secrets of managing Google reviews, leveraging customer questions to establish authority, and optimizing your website for a strong SEO strategy. We even saw firsthand real online reviews and the ways businesses respond. It was eye-opening to the right and WRONG way to respond to customer Google Reviews!
As the event drew to a close, we reflected on the valuable insights gained and the connections made throughout the day. The SAF Profit Blast was an excellent event that equipped attendees with new ideas and strategies to propel your floral business forward! A huge thank you to The Society of American Florists, Flower Shop Network, and Jacobson Floral for making this a success!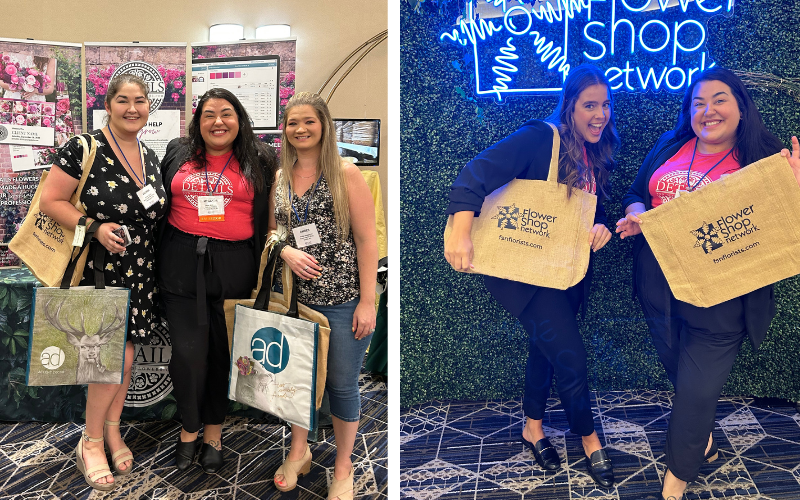 Images: Details team member (Myranda) with Customers; Details team members (Myranda and Olivia)
If you are interested in attending another SAF Profit Blast this year, two are left to attend! The Profit Blast in Portland, Oregon, is on October 8th, and the last Profit Blast will be in Chicago, Illinois, on November 5th. Another event not to miss is The SAF Annual Convention on September 6-9th in Phoenix, Arizona. Visit the SAF Events Page for more registration information. We hope to see you there!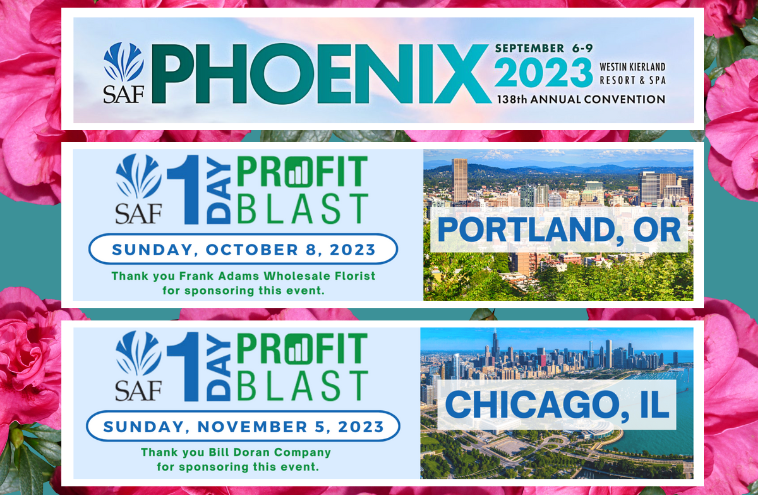 .