The 2023 BloomTv Star Florist Contest was such a fun competition! We got to see so many incredible designers showcase their talents. We are thrilled to introduce you to the fan-favorite talent who is the star of the highly acclaimed BloomTV Star Florist Contest! One individual has demonstrated unparalleled creativity and artistry amongst a pool of remarkable contestants. We are pleased to introduce you to Janelle Gerestein of Flowers by Janie! 
We sat down with Janelle to learn more about her and her blooming business!
What inspired you to pursue a career in floristry?
In my last year of high school, my vice principal mentioned that I should do a work experience placement since I had finished my course requirements for graduation. I took an aptitude test which told me that Floral Designer or Interior Designer would be great career paths for me. I had never considered either. Being from a small town, there were no work placements with Interior Designers, but there happened to be a flower shop just up the street from my home. I went in to talk to the two lovely owners and was hooked from day one! I immediately knew this was my calling, to be surrounded by the beauty of flowers and bring that beauty + joy to others!
Flowers by Janie is all about making their customer's day memorable. Since 2011, Janelle and her team have created beautiful floral arrangements and installations that have wowed clients all over Canada. It all started as a small venture in Bolivia and has now grown into one of Alberta's top choices for event florals. Along the way, they've learned that creating stunning arrangements comes from a mix of high standards and a true passion for what they do. That's where they focus–ensuring you get the absolute best for your big day. The team has a secret weapon to make their events an absolute success!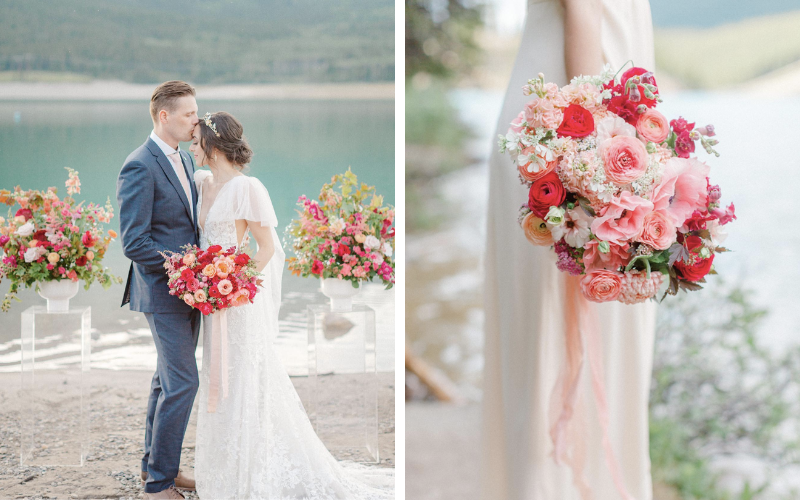 You currently use Details Flowers software in your business. How has Details impacted your daily operations and overall efficiency?
I honestly don't know how I ever lived without Details! Details Software has saved me so much time with ordering. I love the option to create floral recipes for each line item, which automatically calculates the total stem counts for my entire order! My assistant Sabrina works on most of our proposals, and they are much more visually appealing than what we were previously doing, and our couples always tell us how beautiful our proposals look! We love Details!
Voters selected Janelle's design as the BloomTV Star Florist for 2023. As the contest winner, Janelle will have her very own BloomTV-produced video.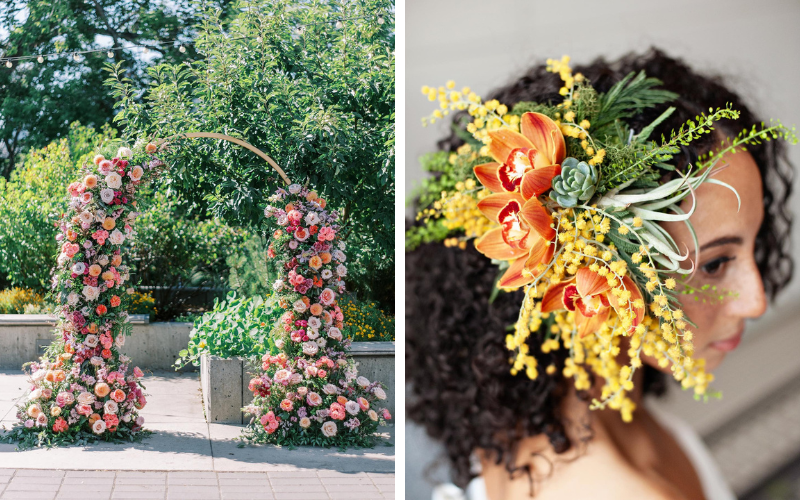 What are you most looking forward to filming your pilot episode?
I'm looking forward to the entire experience! I'm intrigued to see how the filming of a pilot episode works! I'm also excited that it'll get to be on Bloom TV and be able to tell more of my floral story!
As the 2023 BloomTV Star Florist Contest winner, Janelle's journey has only just begun. Her talent and dedication have garnered her well-deserved recognition and acclaim, opening doors to new opportunities and collaborations within the industry. Flower lovers and aspiring florists eagerly anticipate the brilliance that Janelle will bring to future projects and artistic ventures. Be on the lookout for her on BloomTV!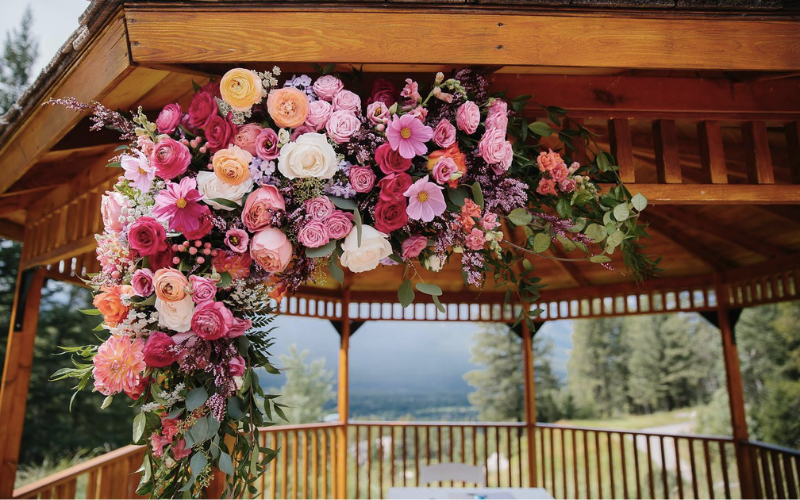 What message do you hope to convey to fellow floral artists, and how do you plan to use your newfound recognition to impact the floral industry positively?
I had to think about this question for a while. I would tell fellow floral artists to follow their dreams, pursue their passions, and keep learning! When I told my family, friends + other florists 23 years ago that I wanted to have a floral studio and specialize in weddings + events (rather than have a traditional flower shop), I was told that I should have a backup plan and that I wasn't going to be able to make a living with this career path. It wasn't easy, but I can say that it is possible and can be done! Continuing to learn and improve on floral design and business skills is what really helped me, as well as finding a supportive floral community. I also hope to support our local growers and wholesalers more, and I plan to continue hosting more local workshops with a portion of funds going towards non-profits both locally + globally, which helps to raise awareness in the community for the floral industry! And who knows, maybe I'll get to share more flowers with the world through future teaching opportunities with Bloom TV 😉
About Janelle "Janie" Gerestein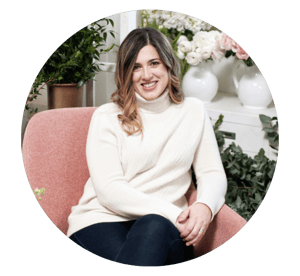 ARTISTIC DIRECTOR & CERTIFIED FLORAL DESIGNER
For as long as I can remember, I have wanted to work with flowers. With the help of my mom, I started my own garden plot in our backyard when I was 9 years old and entered my cut flowers and amateur floral arrangements into the local fall fairs. In high school, aptitude tests showed that I should be a floral designer or interior designer. And, thanks to this business, I get the chance to do a little of both.
In college at Olds College in Alberta, my love for flowers grew as I studied under a Swedish Master Florist and earned a Certificate of Commercial Floristry. From there, I worked on a peony farm in New Zealand and learned the floral business from the ground up – discovering how to properly care for, harvest, and distribute blooms to preserve their beauty and shelf life.
A few years later, while pursuing a Bachelor of Management degree at the University of Lethbridge, I began working at a Flowers on 9th. At that small, local flower shop, I earned my nickname "Janie" (pronounced Jay-nee) and began specializing in wedding floral design. The rest is history. In 2011, my husband Oscar and I started Flowers by Janie in his hometown of La Paz, Bolivia, South America, and in 2012 we moved the business to Calgary, Alberta, where we specialize in wedding and event flowers in Calgary and the Canadian Rockies!
Today, even after 20+ years in the floral industry, I continue to pursue creativity and knowledge in the world of flowers to bring new ideas to my events. I am a Chapel Designer and have studied with Holly Chappel numerous times and many other renowned European, Canadian, and American floral designers. I am so blessed to work with flowers daily; this has always been my dream job!