Our great friend Ace Berry of Fulshear Floral Design in Fulshear, Texas! We learned so much about his beginnings in the floral industry, his experience in retail floristry, and where you can see him next!
About Ace Berry
Ace Berry AIFD, PFCI CFD, TMF, worked in the oil fields of Texas for 5 years before finding his true passion–FLOWERS! Ace worked for several years in and around Houston before opening his own floral store in Fulshear, Texas. In 2012, he earned his Texas Master Florist certification, and in 2013, he served as Teleflora's Unit President. He and a friend founded Inspired Designs, a design firm dedicated to passing on their enthusiasm for the profession through mentoring, educational programs, and workshops.
He's taken classes all throughout the country and worked with some of the top designers in the world! In Denver, Colorado, Ace was inducted into the American Institute of Floral Designers in 2015. Ace won Houston Designer in 2017 and was runner-up in Texas Designer of the Year in 2018. Ace was named Texas Designer of the Year in 2019. In 2019, Ace was inducted into the PFCI. In 2020, Ace was cast in the reality show Full Bloom, a floral competition on HBO, where he came in second place. Ace is ecstatic to be a part of this exciting industry's future.

Ace prides himself on being as authentic as possible. It is so important to show the world your true self and your abilities as a florist. We are in a phenomenal industry with so many great opportunities. Working hard to achieve your goals will pay off in the long run!
Fulshear Floral Design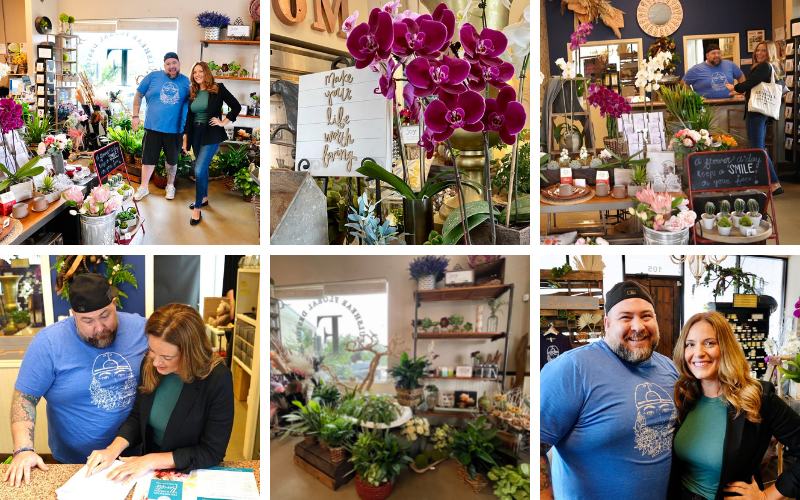 We're a local Fulshear, Texas florist with a lovely variety of fresh flowers and creative gift ideas to suit any style or budget. It is our pleasure to assist you with any local, as well as worldwide deliveries and remember that corporate accounts are always welcome. For your convenience, we offer daily floral delivery to local funeral homes and hospitals.
Customer Service, according to Ace, is a true art form that should be incorporated into floristry. He and his team go above and beyond to ensure that consumers are well-served and heard. If a design substitution or change is required, the client must be informed about the resolution. Before sending the design to his clients, Ace takes images of it to ensure that it meets the customer's expectations.
His shop features local and American-made artisans. The finest rule to follow is to prioritize community above competitiveness! We must all work together to build each other up, rather than tear one other down.
We had so much fun chatting with Ace! Here is the full video recap of the May Masterclass.
If you want to see more of Ace, there are a couple of upcoming events where you may do so!