Fresh Fest 2023 was an absolute whirlwind of excitement and floral enchantment! The Jet Fresh crew really knows how to throw an event. If you couldn't attend this year, don't worry; we've got all the highlights you missed right here!
The day kicked off with a burst of creativity as we wandered through an awe-inspiring gallery of art installations from designers all over the world. Creativity flowed through these artists, and they transformed ordinary spaces into extraordinary showcases that were nothing short of mesmerizing. Among the standout installations was a "frozen wonderland" created by designers like Kristen Alpaugh of FLWR PSTL and Haus of Stems. 
IMAGES: Left Image featuring Corrine Heck with Kristen Alpaugh (Haus of Stems Founder); Right Image featuring Kristen Alpaugh's Floral ice cream arrangement at the Rubell Museum
Our very own CEO and Founder, Corrine, took the stage as one of the esteemed business leaders on the Problem-Solving Panel. Alongside industry luminaries such as Andrea Grist, Alex Perez, Amy McCord Jones, Raffi Grosz, and Andy Author, They shared insights and answered pressing questions about navigating the intricate world of floral business. From strategies for growth to the secrets of being a successful business owner, the panel dished out advice that left attendees feeling inspired and ready to take on the floral world!
One of the greatest joys of attending industry gatherings like Fresh Fest is connecting face-to-face with our customers! Meeting our members in person is always a delight, and seeing the friendly faces from Petal Productions is always a great time! Building these personal connections and strengthening the bonds with our clients is what makes these events truly special!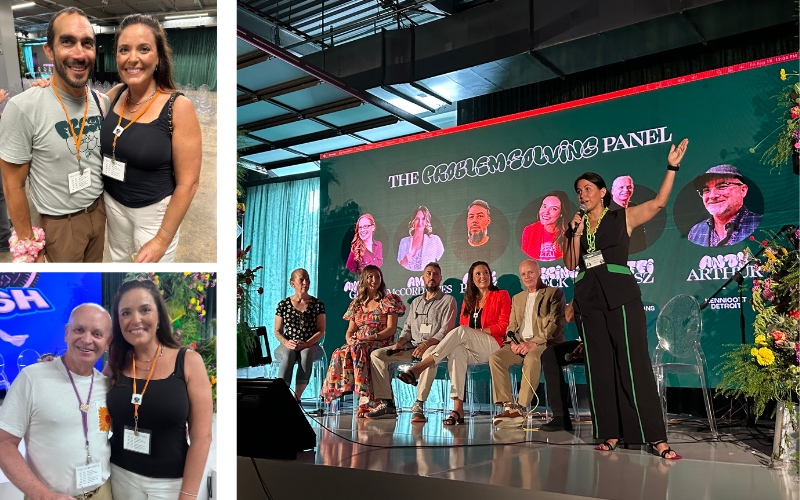 IMAGES: Upper Image featuring Corrine Heck with Carlos Medina (Petal Productions);  Lower Image featuring Corrine Heck and Raffi Grosz (Petal Productions); Right Image featuring The Problem Solving panel
Fresh Fest 2023 was more than just business and flowers; it was a day filled with entertainment. Attendees could get their caricatures drawn, snag custom-printed t-shirts, and explore interactive exhibits at the Rubell Museum during the sessions. The creative vibes were everywhere, and everyone had a blast exploring their artistic side.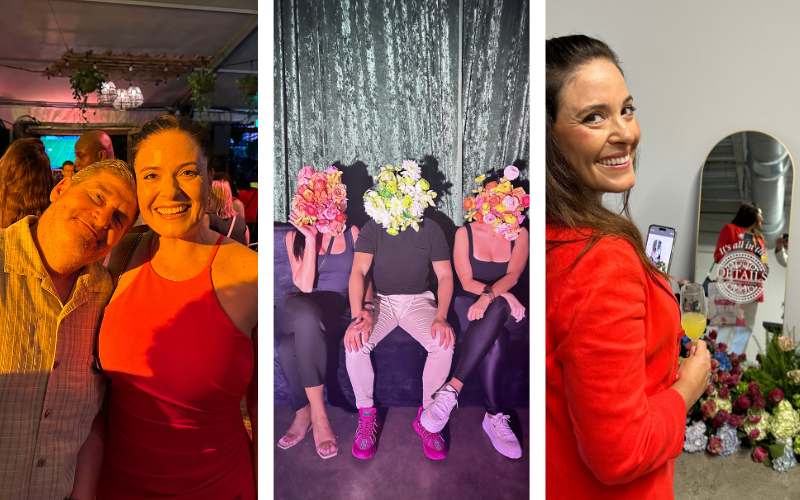 IMAGES: Left Image featuring Corrine Heck and Mike Black (Jetfresh Flowers); Right Image featuring Corrine Heck with our Details logo mirror arrangement created by Jetfresh Flowers
The floral gameshow was certainly a highlight among attendees. It was a burst of creativity and friendly competition as teams faced off, each challenged to create stunning arrangements while contending with surprise limitations. 
As the event came to a close, Fresh Fest transitioned seamlessly into a vibrant dance party, Miami style! The night was filled with lively dancing and pure celebration. It was the perfect ending to a day of inspiration!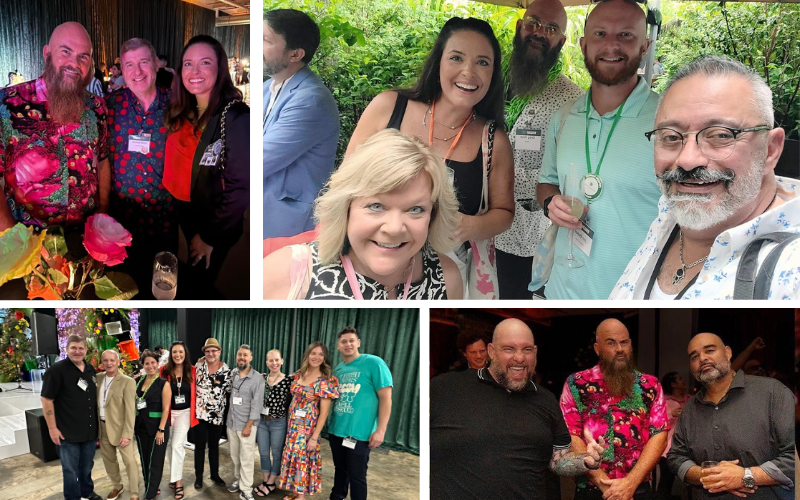 IMAGES: Upper left image featuring Corrine and Greg Heck with Mike Black (Jetfresh Flowers), Upper right image featuring Corrine and Greg Heck, Varito Vasquez, and Kelly Mace; Lower left image featuring The Problem-Solving Panel guests; Lower right image featuring Ace Berry, Greg Heck, and Fernando Ortega 
We can't express our gratitude enough to Jet Fresh for creating such a memorable and unique experience. Fresh Fest 2023 was an absolute blast, and we can't wait to see what they have in store for us next time. If you missed it, make sure to follow Jet Fresh to stay up to date on all things Fresh Fest!
Click the images below to watch our full Fresh Fest recap videos!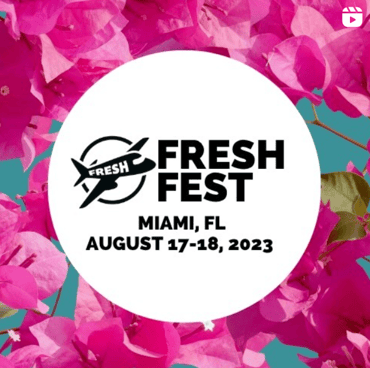 .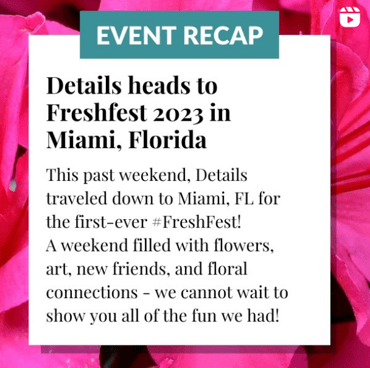 To watch a complete video of the event made by our friends over at FlowersandCents.com, click below!