This year, we are thrilled to partner with Fleurs De Villes! Designers and products from all around the world are shown at Fleurs De Villes Events. Because of their vast network, florists can publicly display their talents for all to see. We look forward to attending these events in 2023 and sharing the love of flowers. If you have ever wondered how to become involved with Fleurs De Villes, keep reading for an exclusive inside look!    
About Fleurs De Villes
Founded by Tina Barkley and Karen Marshall, Fleurs De Villes combines the love of flowers, local design talent, and bespoke, utterly unique displays for experiential events like none other. Their name speaks to that – Fleurs De Villes – flowers of the cities. Connecting with each city they launch in, they work with top local florists, designers, growers, and nurseries, to showcase that city's world-class talent and create stunning displays of art.
Fleurs De Villes not only showcases artful flower displays, but they also create engagement – with audiences viewing the events and with the partners who support them, from leading sponsor brands to local and national media and community-based groups. They believe in the power of collaboration, and the amplification of messaging that comes when audiences experience the senses. The team of highly professional individuals is dedicated to ensuring every touch-point is on-brand to deliver an event experience people will be talking about – and sharing – for a long time to come. They look forward to growing our talent network and unique event programs worldwide!
Around The World With Fleurs De Villes: Masterclass with Tina Barkley

In this month's Details Flowers Masterclass, our CEO and Founder, Corrine Heck, will join Tina Barkley, Co-Founder of Fleurs De Villes. Hosting floral events throughout the world, Fleurs De Villes showcases local florists, designers, growers, and nurseries by creating unique displays of art. In this masterclass, we will meet with co-founder Tina Barkley and talk about the upcoming Fleur De Villes events for 2023, how florists can participate and reap the benefits of florist participation, and what you can expect from participating (or attending) one of these incredible floral events. 
With a penchant for making things look pretty and a passion for event management and entrepreneurship, co-founding Fleurs de Villes Inc. has culminated in a life's work that Tina is proud of. The thrill of taking a concept and seeing it come to market is one she thrives on. Tina has worked in creative businesses for over 25 years, always asking how a product or service can be reinvented. As a regular television spokesperson and expert, Tina is also one of Vancouver's best-known lifestyle gurus representing significant magazines and brands. 
Join us on January 17th at 2 PM EST–this class is not to miss. Make sure to register your seat today by clicking this link here.
Upcoming Fleurs de Villes Events:
Fleurs De Villes has shows all around the globe. There is an opportunity to view these beautiful works of art numerous times throughout the year. Here are a few upcoming events to check out this year: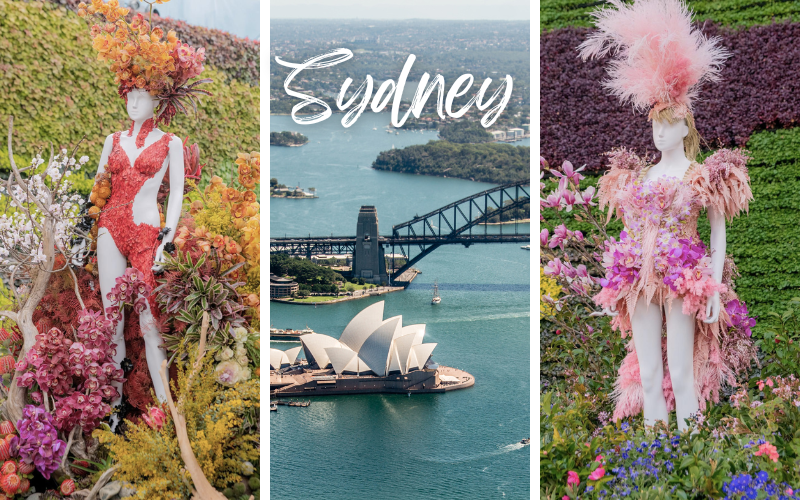 Sydney, Australia: The Royal Botanic Garden
February 17th-26th, 2023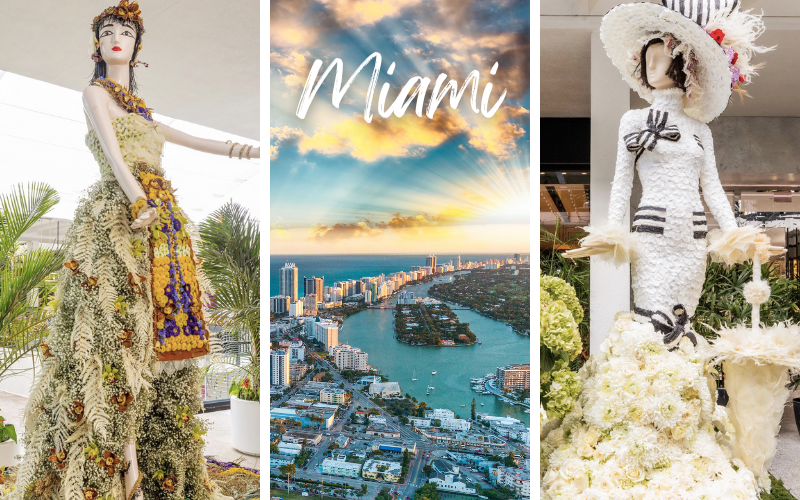 Miami, Florida: Bal Harbour Shops
March 3rd-14th, 2023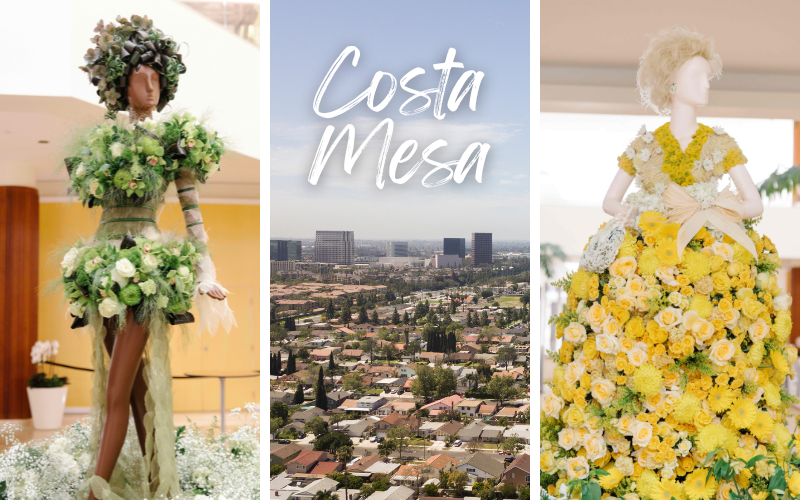 Costa Mesa, California: South Coast Plaza
April 19th-23rd, 2023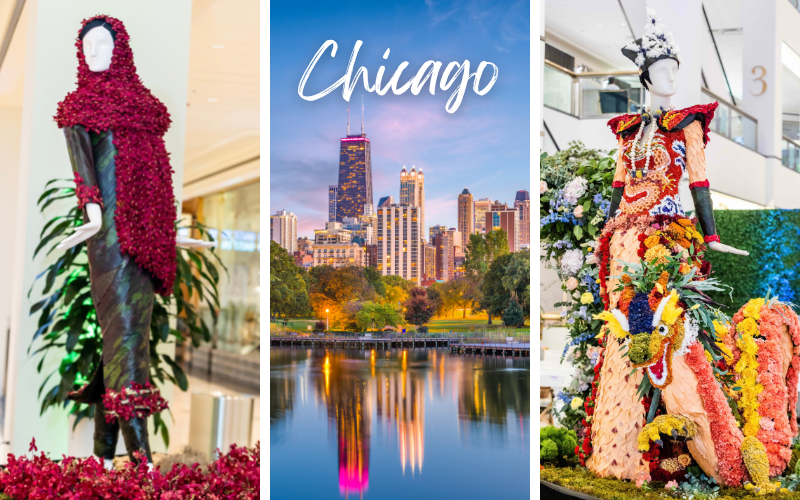 Chicago, Illinois: 900 North Michigan Shops
May 3rd-7th, 2023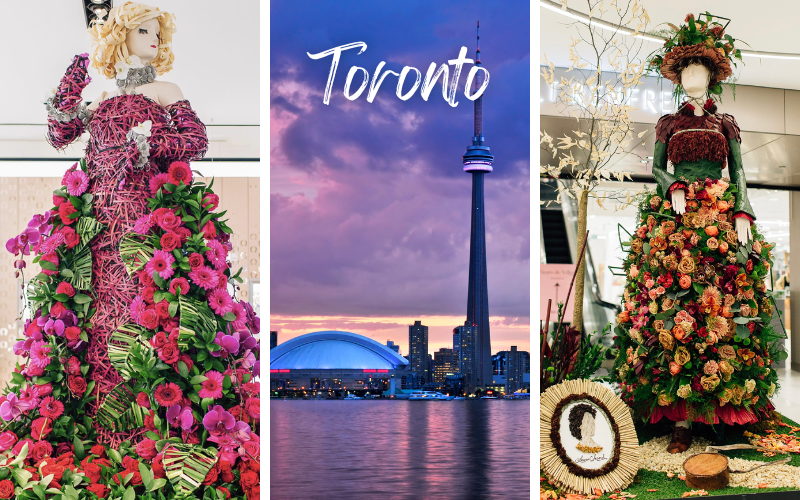 Toronto, Canada: Bloor Yorkville
May 10th-14th, 2023
Visit www.fleursdevilles.com for more information about their upcoming events in other cities! All photography is provided by Fleurs De Villes.
Fleurs De Villes FEMMES: Miami, Florida 2022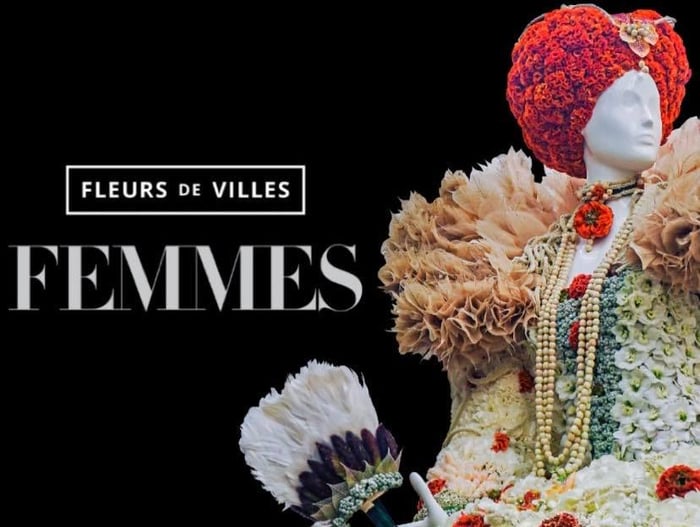 Our PR Director, Myranda, had the opportunity to visit the Fleurs de Villes FEMMES exhibition last year at the Bal Harbour Shops in Miami. "It was quite a beautiful testament to the strong women that have shaped history. All the florists did such a wonderful job, and it was a joyous occasion to celebrate all of the local florists and a local supplier that participated in the event!" Myranda Sauls, Details Flowers Software. 
The event took place from March 4th to the 14th and honored the women in our history who paved the way in their respective industries. In honor of Women's History month, it was truly fitting to have these women on display. Read about our experience at the event in our recap blog!
We are so excited to showcase more of Fleurs De Villes throughout 2023. Stay tuned for exciting news!