For this Month's Masterclass, we were joined by Ellie LaFever and Lori Wilson of Flower Clique! If you were unable to attend our session, here is our recap!
Flower Clique is a company that specializes in customized tools and services to elevate your retail business. From website management to business consulting, the team at Flower Clique has exactly what you are looking for to improve your business. 
Everything is customized with Flower Clique. When you are onboarding, your representative creates a plan that is catered just for you. Do not be shy in letting them know what you are looking for– they are here to help and are such a wealth of knowledge! 
Watch the full Masterclass Replay below!
Vonda LaFever, CEO and Founder, created Flower Clique with the vision of helping retail florists improve their business strategies. E-commerce is king, and they are here to help boost your brand and help you evolve with the ever-changing industry. Think smarter, not harder, is their advice to florists! 
Flower Clique services retail florists all over the US and Canada. The small but mighty team does it all! 
At SAF Next Gen Last year, the tour group spotted Flower Clique branded floral boxes during the airport tour. Flower Clique partners with a farm in Colombia to create premade premium flowers for Flower Clique members to create arrangments that look just like images hosted on their website. 
The Business and Pleasure of Flowers is a podcast that has been every Tuesday since 2020. You can listen to all episodes of the podcast here! They cover many prevalent topics in the floral industry and feature incredibly special guests. Our CEO, Corrine, was even a special guest on March 7th of this year!
Episode 167: This week, we got to catch up with one of our friends, Corrine Heck! She's one busy bee and the founder and CEO of Details Software, a seriously powerful software solution for florists. We discuss: How Corrine went from event florist to software CEO, A peek inside Details Software and how it can work for florists (even ones who don't do weddings & events), Her partnership with Stetson Business School, and paving the way for future education and a thriving industry. Listen to the whole episode here!
Advice from Ellie and Lori
What is a piece of advice that you still keep with you today?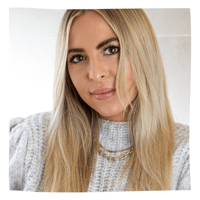 Ellie – "Look outside the industry for ideas. There is so much inspiration for your designs and content not found in the floral industry. Do not be afraid to look at fashion, interior design, and event art to find that spark of inspiration!"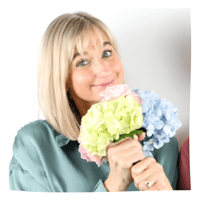 Lori – "If you are unsure if you are a leader, look behind you and see who is following you."
If you have any questions or would like to learn more about Flower Clique, email Lori at [email protected]
Tell them that Details sent you!