Do you frequently struggle to incorporate a solid floral base for your designs that is also an environmentally friendly choice? Our partner, Smithers-Oasis, has a few different options for you to choose when designing. The best part is that they are all available on Details! Learn how to build a successful floral foundation with these three Smithers-Oasis products. 
Oasis Midnight Floral Foam



Oasis Midnight Floral foam is an improved product of traditional green Floral Foam. It is very easy to use. Save time by prepping the foam beforehand and letting the product soak for optimal results. The black foam fades to grey when hydrated. The midnight foam can be left visible for minimalist designs that are on trend. When creating traditional designs, 25% of less product can be used compared to the green floral foam. 
The product degrades by 75% within one year in an anaerobic environment. Many shapes and sizes to select from in the Smithers-Oasis Collection in Details. There is a standard and deluxe density available to suit all design needs. The Midnight Floral Foam is now at a lower price point for consumers, so make sure you try the foam the next time you are designing.
Fibrefloral ™



The Fibrefloral ™ is a natural floral media to create natural-looking designs. The material is made from volcanic basalt rock and is a great alternative to foam. Save time with fast soaking and water storage capacity. It is reusable and perfect for growing plants even after the design work is completed! 
Oasis Terrabrick Floral Media



Oasis Terrabrick Certified Compostable Floral Media that you can incorporate into your designs. This product can be rewatered to extend flower and plant hydration. The Oasis Terrabrick is a sturdy base for floral design and is a natural medium that is also on trend. It is made with plant-based, renewable, natural coir, and compostable binder.
Sustainability



Smithers-Oasis is committed to contributing to the sustainability of the land we live on and the people and communities we serve worldwide as they consider our designs' influence on the environment. They provide these products and services to assist you in running your business daily while remaining conscientious about the future.
"As a global leader in the floriculture, horticulture, temperature control packaging, and specialty foam markets, we believe it is our responsibility to Do Good. Every Day. Our commitment starts with integrity, the foundation of our Core Values. Our dedication to integrity is apparent throughout our business, from our manufacturing processes and business partnerships to our corporate responsibility and environmental sustainability efforts."
Read more by visiting our blog about Smithers-Oasis. 

---
About Smithers- Oasis
Since our start in 1954, when V. L. Smithers revolutionized the floral industry by creating water-absorbing foam for florists, Smithers-Oasis has grown into a leading global manufacturer and marketer of floral foam, floral accessory products, cellular growing media, postharvest products, temperature-controlled packaging, and specialized foams.
Florists and growers worldwide can rely on OASIS® branded items to produce their designs and build their businesses thanks to their distribution partners, including wholesalers and distributors. FloraLife® Post-Harvest Products provide the industry with a full range of care and handling options. This took more than 70 years of research and development to perfect!
Make sure to say hello to the Smithers-Oasis Team this year at the Wholesale Florist & Florist Supplier Distribution Conference, The American Institute of Floral Designers Annual Symposium, and The Society of American Florists Annual Convention, and Profit Blasts. 
Helpful Resources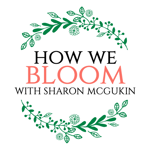 How We Bloom Podcast: "How We Bloom is an oasis of flower Ideas. Design. Sales. Marketing. Business. Every great success story starts with one simple idea. A challenge that requires change. Like the unfurling petals of a flower, we grow by changing form. This growth opens us up to new ideas and opportunities. On How We Bloom we interview guests who dare to do things differently. People who plant seeds grow ideas and bloom to their full potential. Our guests share their ideas in steps as easy as 1-2-3. We listen. Learn. Grow. And, that's How We Bloom!"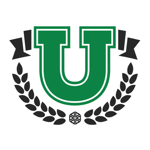 Oasis University: Smithers-Oasis offers OASIS University, which includes training for floral professionals. These courses are designed to deliver the most up-to-date floral information from both knowledgeable staff and the team of Design Directors or Industry Educators.
All Details users can add the Smithers-Oasis product line to their events! Visit the websites listed below to discover more about their family brands.
Floralife® –

 

Floralife supports the postharvest care, distribution, and handling needs of the floral industry. Learn more at 

http://www.floralife.com/en.

OASIS® Floral Products –

 

Professionals and hobbyists alike can further their floral design skills with the help of OASIS® Floral Products. Learn more at

 

https://www.oasisfloralproducts.com/.