GAINESVILLE, Fla. – Details Flowers Software was named to the University of Florida's 2023 Gator100 during a ceremony on April 21 in the Exactech Arena at the Stephen C. O'Connell Center on UF's campus. 
Each year, Gator100 recognizes the world's fastest-growing Gator businesses owned or led by UF alumni. Ernst & Young, the independent accounting firm of the Gator100 since the program began in 2015, verify financial information submitted by each company and calculates the rankings based on compound annual growth rate over the past three years. 
Details Flowers Software provides over 760 flower businesses with the technology they need to operate their businesses efficiently. Details helps florists worldwide save time and earn more profit by booking more events. Details Flowers Software was honored earlier this year as one of GrowFL's Top 50 Companies to watch in the state of Florida.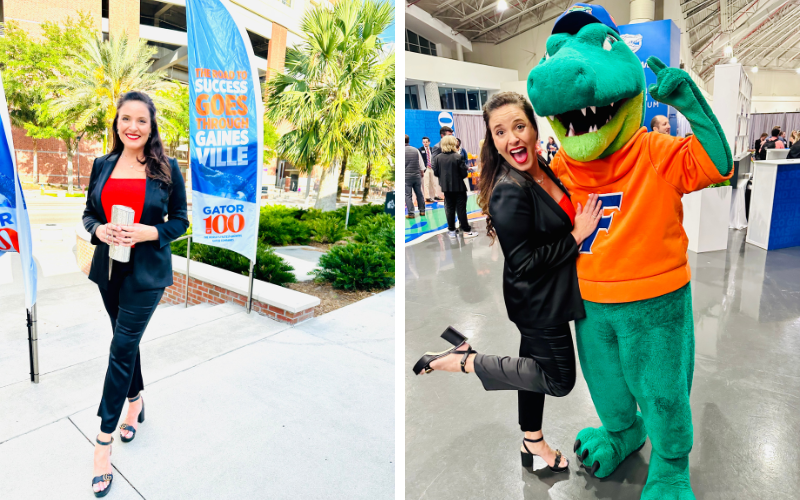 "Standing on stage in Gainesville with other Gator 100 awardees will be a highlight in my entrepreneurial journey," says Corrine Heck. "I'm very proud to represent UF Alumni, female entrepreneurs, and my team as a fastest-growing company, and thankful to the committee for recognizing Details Flowers Software this year. My hope is that this recognition will inspire more UF Alumni and entrepreneurs to keep reaching higher and smell the roses along the way with more celebrations for all the hours worked and commitment to their goals!"
The 2023 Gator100 celebrated companies from over 18 industries, with the top three representing construction and design, health, and real estate. Of the 100 businesses, 77 were Florida companies with other top state headquarters, including Georgia, South Carolina, and California.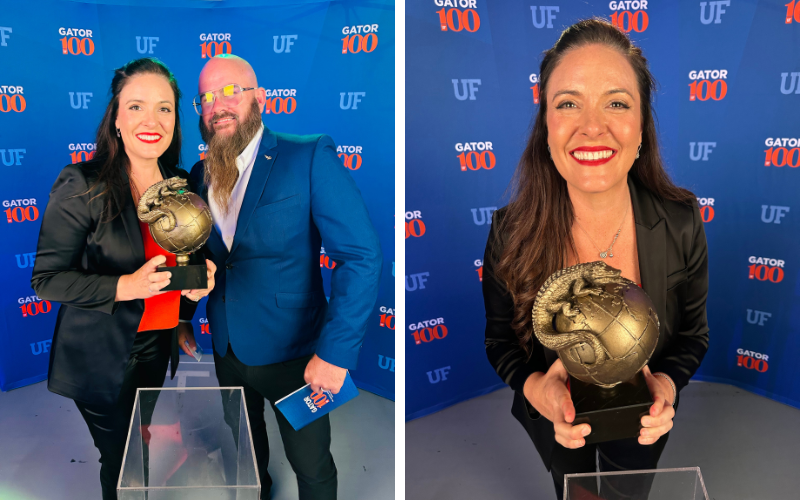 "These UF alumni-owned or -led companies create jobs, add value to our communities, and make an impact around the world," said Brian K. Danforth, Assistant Vice President of Development and Executive Director of the UF Alumni Association. "These 2023 honorees represent the very best of our Gator entrepreneurs and business leaders. They shine a bright light on the University of Florida and the graduates it produces – people with vision, drive, and determination."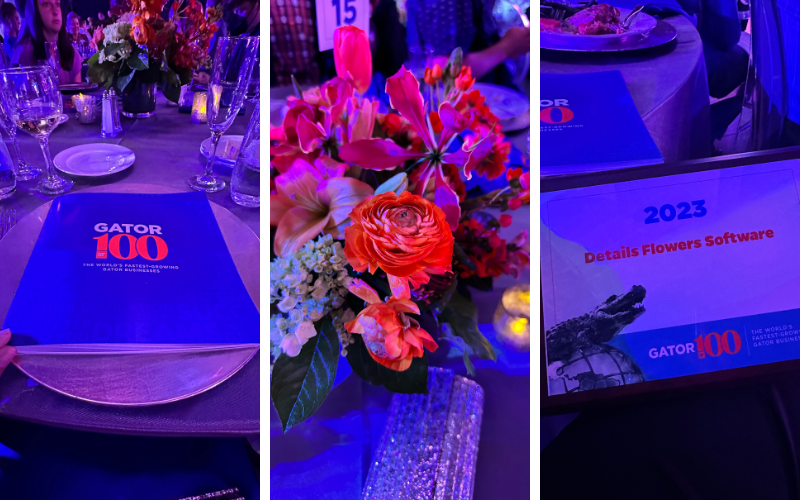 View the complete list of 2023 Gator100 honorees at https://gator100.ufl.edu/2023-honorees.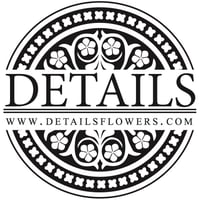 About Details Flowers Software
Launched in 2015, Details Flowers Software is a platform specifically designed to help florists and designers do more and earn more. The software streamlines the proposal process, ensures profitability through careful attention to each arrangement, and simplifies payments. The world's best designers grow their bottom line through professional contracts and confident pricing with our all-in-one florist platform.  
Our mission is to cultivate happy and loyal customers by building a platform with florists in mind. We're here to improve profitability, productivity, and organization for floral businesses of all shapes and sizes. Learn more at https://detailsflowers.com/
For Media Inquiries, please email [email protected]