We had such a wonderful time at the Texas State Floral Expo, Emersion, from June 23 to June 25, 2023! This event brought together many professionals in the industry for a weekend filled with inspiration, education, and unforgettable connections. Let's take a look at the recap of the exciting highlights from the Texas State Floral Expo!
Day 1: Friday, June 23, 2023
We kicked off the expo with a burst of creativity and knowledge. Jackie Lacey AAF AIFD PFCI led an engaging "Generational Design Make it and Market!" workshop where participants explored the diverse art of floral design across different generations.
Derrick Myers, CPA CFP PFCI, shared invaluable insights in his "Hidden Treasure: Finding the Gold in Your Business" business session. Attendees left equipped with strategies to uncover hidden potentials within their own floral businesses.
The afternoon was full of creativity as Amy Balsters delved into the "Exploring Key Principles and Elements of Design" workshop. Hitomi Gilliam AIFD EMC brought the tropics to life with her "Tropical Nouveau: Hand-Tied Bouquet" workshop. Attendees got to experience designing stunning tropical arrangements and learning from one of the best in the business!
Renato Cruz Sogueco, AAF PFCI, shared his wisdom on "Business Megatrends: Impacting your Floral Business Now and into the Future." That evening was the Stars of Texas Event, "The Emersion Phase," presented by Jody McLeod AIFD PFCI NCCPF. It was a showcase of floral talent, leaving us inspired for the next day.
Day 2: Saturday, June 24, 2023
Derek Woodruff AAF AIFD PFCI's presentation on "Engaging Customers with Project-Based Purchases" kicked off the next day. The room was buzzing with ideas for captivating customers with personalized floral projects.
The product gallery provided a platform for exhibitors to showcase their offerings and make connections. We had such a great time seeing our customers and meeting new floral friends!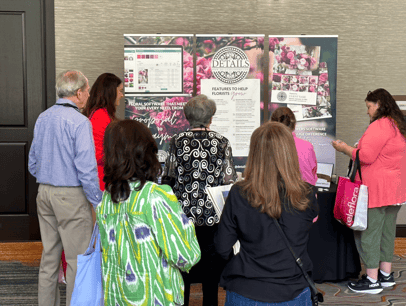 Mandy Majerik, AIFD PFCI took center stage with her presentation, "Entertaining Events: Expect the Unexpected." We were treated to creative ideas that would make any event memorable.
Day 3: Sunday, June 25, 2023
Sunday began with Amy Balsters' hands-on design workshop, "Seeing Color In New Ways." Attendees discovered fresh perspectives on working with colors in their floral arrangements, igniting their creativity.
The Texas Designer of the Year competition continued, showcasing incredible talent and pushing the boundaries of floral design! This competition was so exciting, and we loved seeing all the beautiful designs.
Donald Yim AIFD PFCI's "Floral Superhero" presentation was a hit amongst florists. Deborah De La Flor AIFD PFCI presented "Upscale Floristry." Attendees were treated to a spectacular showcase of luxurious floral designs, a true celebration of floral artistry!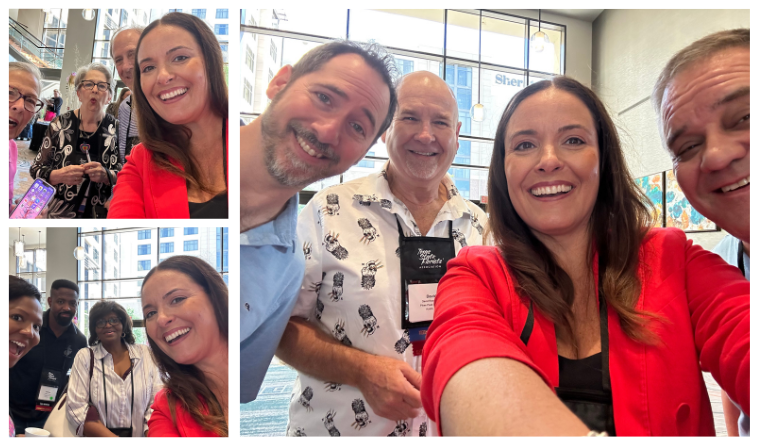 The Texas State Floral Expo 2023 was such a wonderful experience that immersed us in the world of floral artistry and entrepreneurial growth. From hands-on workshops to informative business sessions, we left with newfound knowledge, fresh inspiration, and meaningful connections. Interacting with our current customers and floral educators at the expo was an absolute joy. What made the event particularly captivating was the emphasis placed on education and the nurturing of the next generation of floral designers. Witnessing the commitment to knowledge sharing and the passion for empowering aspiring florists was truly special. Thank you to everyone who put this event together and made it so memorable. We look forward to seeing you all again next year!