For this Month's Masterclass, we were joined by Tina Barkley, co-founder of Fleurs de Villes!  We discussed the event's origins, how florists can participate, and Fleurs de Villes' future. Here is a complete recap in case you missed our session!
The Birth of Fleurs de Villes
Fleurs de Villes (Flowers of the City) initially started as a marketing campaign for a mall and evolved into the beautiful event it is today. Co-Founders Tina Barkley and Karen Marshall take great pride in creating an event that all the community to enjoy. Hundreds of florists of all experiences can showcase their creativity with shows all around the globe. Floral design is a type of art, and more people need to realize how influential these designers truly are. 
Based in Toronto, the 18-member strong team handles all of the shows globally. Everything from Marketing to one on one florist consulting–they do it all! They help you with guidance on which flowers would be best for longevity and, best of all, let the florist have creative freedom on their installations. 
Global Exhibit

Venues for the exhibits are chosen very carefully. They are usually in open mall areas in high-traffic, well-established locations in major cities. The goal of Fleurs de Villes is to have as many people see the installations as possible. The events are free for the public to enjoy–some shows can engage the public to vote on their favorite design.
Judges are chosen for the event from all facets of different industries. From the fashion world to theatre and floral arts. Our CEO and Founder, Corrine, will be the judge for shows this coming year! A few upcoming shows will be Sydney, Miami, Los Angeles, Chicago, and so many more that have yet to be announced! Follow Fleurs de Villes on Instagram and regularly check their website for show announcements!




Our floral friend, Holly Havemen of Kennedy's Flowers and Gifts, wrote a blog about her experience at the Scotland event and how it truly transformed the venue space. 
Become a Fleurs de Villes Florist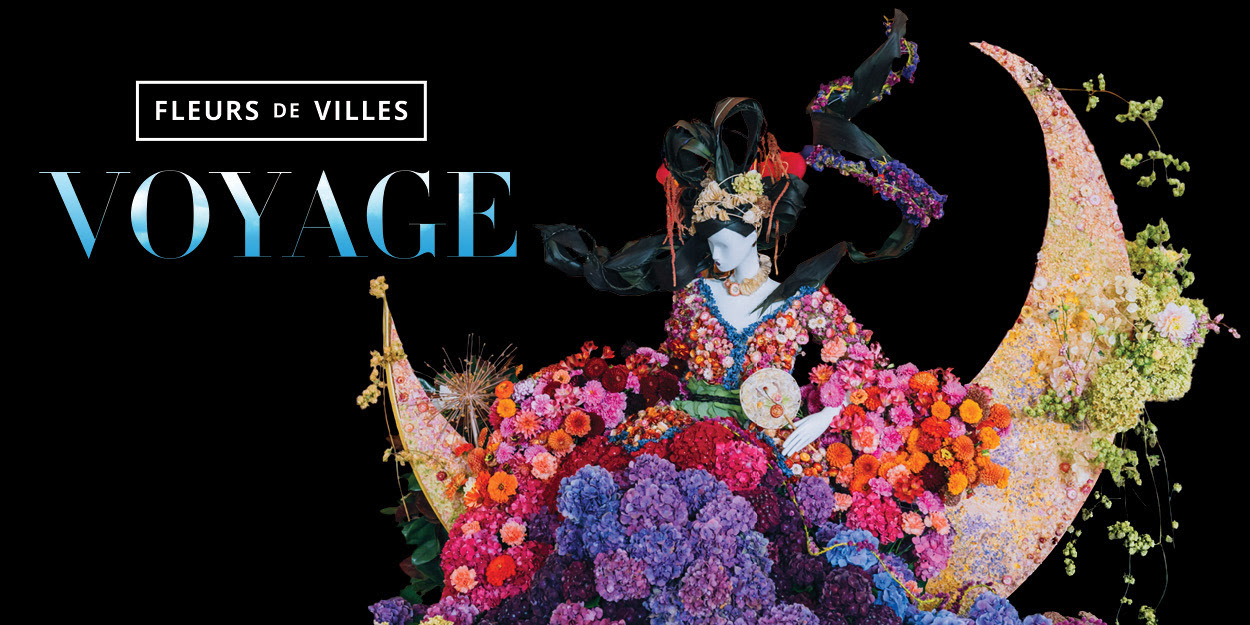 The team at Fleurs de Villes are looking for florists who have passion and creativity for flowers! As a Fleurs de Villes Florist, you will have a personal guide throughout the whole show process. They are available to answer any questions you may have about mechanics, day of logistics, and many more helpful tips to make your design shine. The team wants you to feel your best and confident in what you do–they help florists build lifestyle practices through this journey! Wonder how to get involved? Easy! Visit the Fleuristes Webpage on their main website and fill out the form to express interest in your home city!
What are the benefits of becoming a Fleurs de Villes florist? You are marketing on the Fleurs de Villes webpage and social media. Many awards are associated with this event. Categories for judgment are Most Realistic, Most Creative, Best in Show, Florist Favorite, and Fan Favorite in some cities. 
If you are a Details Member and are interested in participating in an upcoming show, let us know, and we can pass your name to the Fleurs de Villes team to be put on the top of their invite list! 
Fleurs de Villes is a beautiful experience for all of those involved and for all of the viewers. People love flowers, and transforming florals into abstract art brings so much joy to many people. It is a community collaboration between the florists and wholesalers and the venues and the partners involved. Without communal support, the event would not be as successful as it is today. We cannot wait to blossom our partnership with Fleurs de Villes and eagerly await to see all of the wonderful installations. 
Watch the full replay with Tina below!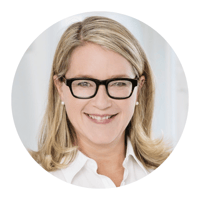 About Tina Barkley
With a penchant for making things look pretty and a passion for event management and entrepreneurship, co-founding Fleurs de Villes Inc. has culminated a life's work that Tina is proud of. The thrill of taking a concept and seeing it come to market is one she thrives on. Tina has worked in creative businesses for over 25 years, always asking how a product or service can be reinvented. As a regular TV spokesperson and expert, Tina is also one of Vancouver's best-known lifestyle gurus representing significant magazines and brands.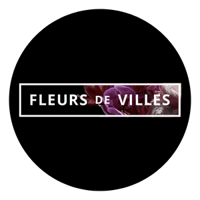 About Fleurs De Villes
"Founded by Tina Barkley and Karen Marshall, Fleurs de Villes combines the love of flowers, local design talent, and bespoke, utterly unique displays, for experiential events like none other. Our name speaks to that – Fleurs de Villes – flowers of the cities. Connecting with each city we launch in, we work with top local florists, designers, growers, and nurseries, to showcase that city's world-class talent and create stunning displays of art. Fleurs de Villes not only showcases artful flower displays, we create engagement – with audiences viewing our events, and with the partners who support us, from leading sponsor brands to local and national media, as well as community-based groups. We believe in the power of partnerships and the amplification of messaging that comes when audiences have an experience of the senses. Our team of highly professional individuals is dedicated to ensuring every touch-point is on-brand to deliver an event experience people will be talking about – and sharing – for a long time to come. We look forward to growing our network of talent and unique event programs worldwide." Visit www.fleursdevilles.com for more information about their upcoming events!