Our team members, Myranda and Angel, traveled to Grand Rapids, Michigan, to represent Details at the annual Great Lakes Floral and Event Expo, A Whole New World. We had an amazing time seeing our floral friends up north. Here is our experience at the expo!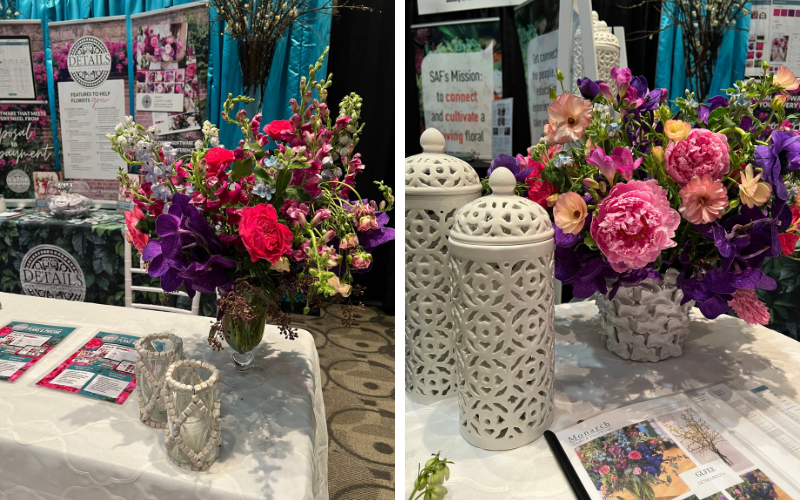 We want to give a huge shout-out and thank you to William Santos of Monarch Garden and Floral Design for designing our booth! It was beautiful, and we absolutely loved it! Follow Monarch Gardens on Instagram for their amazing floral designs and innovative retail displays. If you want tips to make your next retail holiday even more successful, read this interview we had with William about his Valentine's Day operations!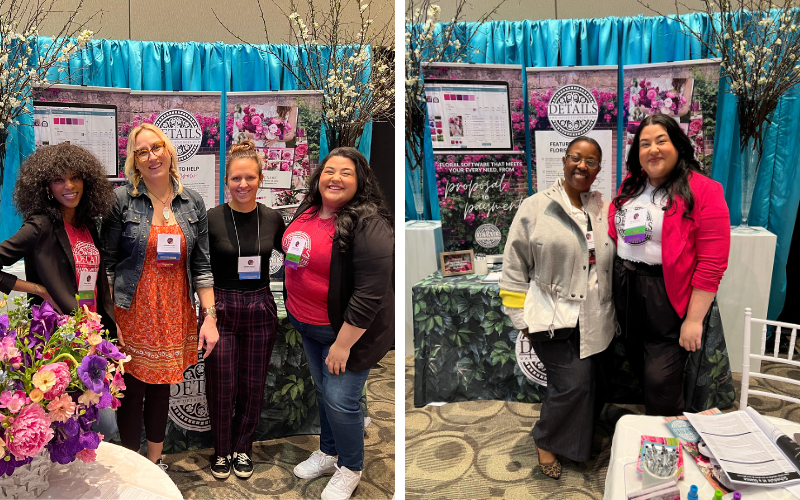 (Pictured above from left to right; Details Team with Ball Park Floral & Gifts, Amber from The Velvet Touch)
The trade show floor had incredible vendors from all facets of the industry. We got to speak with so many of our customers and hear how Details has transformed their business! The first day was packed with incredible speakers, from design presentations to business sessions. William Santos lead a very informative business session, "Windows, and Retail Display Magic!" Monarch Gardens is known for creating larger-than-life retail displays for their storefront. William talked about his inspiration for past displays and how to create a display on a budget. Think outside of the floral industry for inspiration for your window display!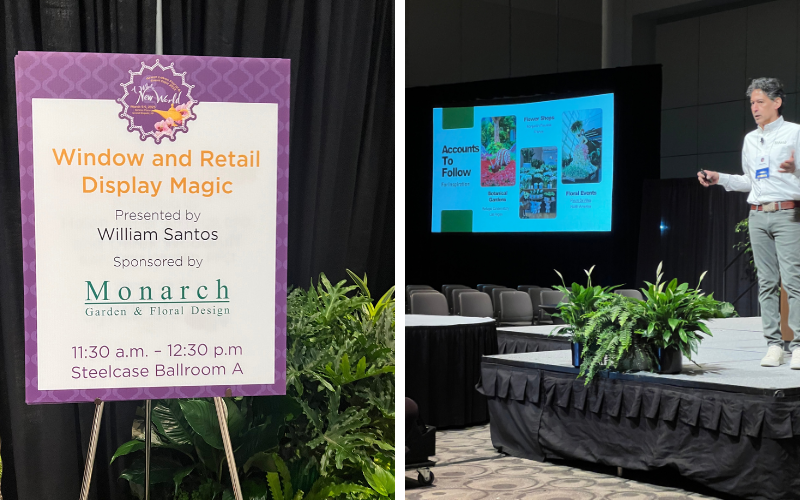 Derek Woodruff and Helen Miller presented many beautiful sympathy designs to showcase the Syndicate Sales Sympathy Stylings Book. So many variations to suit any style to honor the loved ones lost. If you would like to learn more about the Syndicate Sales Sympathy Stylings Book, click here.
Also, stay tuned for a special Syndicate Sales and Details announcement coming very soon!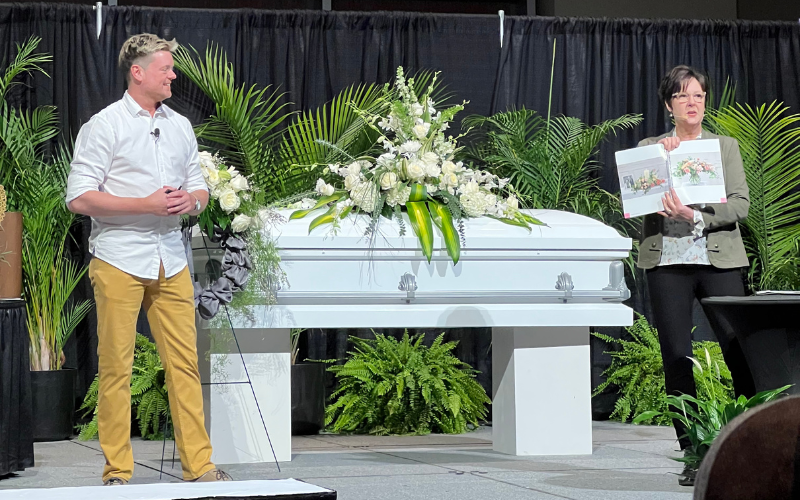 That evening included a beautiful Blooming Desert reception and awards banquet to honor fellow industry members. Congratulations to all that were recognized!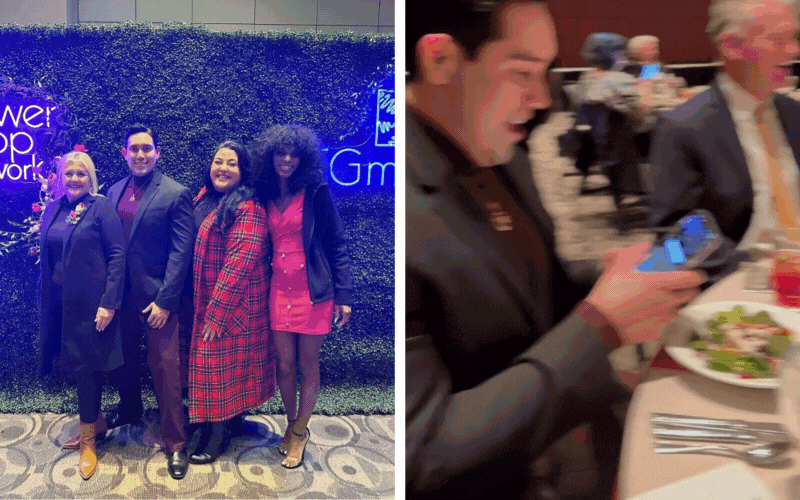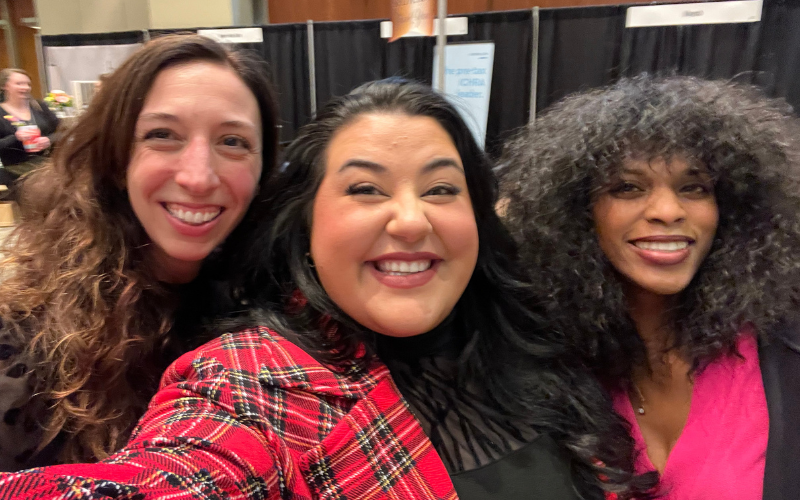 The next day included even more informative presentations. Our friend, Jenny Thomasson, taught a session all about calculating and designing wedding florals. Ace Berry and Patience Pickner showed how romantic arrangements can be modernized to meet the client's needs. Samantha Belonga of St. Ignace in Bloom taught us how to use Instagram Reels for your business!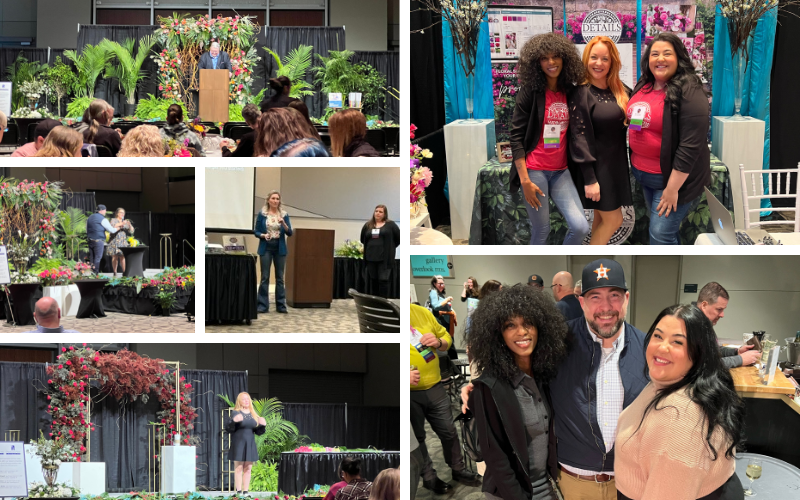 Thank you to the Great Lakes Floral Association team for putting this incredible together! We had a blast at this year's show and cannot wait to attend next year!