Last month, the Slow Flowers Summit took place in Pocantico, New York, and we had the pleasure of attending the event and being the lanyard sponsor. There were many great sessions to follow, and we met some phenomenal industry peers! Here is our full recap of our experience at the 2022 Slow Flowers Summit.
Day One
We had the chance to get to know everyone at the Maple Grove Farm on day one. The farm was lovely and looked picturesque against the backdrop of upstate New York. The center of the first day was the design demonstrations. Nicole Cordier, TJ McGrath, and Xenia D'Ambrosi built displays for everyone to view and showcase their design expertise. Following the design sessions, we took part in a collective flower installation. It was beautiful to see everyone collaborating!
If you ever have the chance to visit Maple Grove Farm, do it! The rich landscape, the area's history, and the venue's staff are so kind–it is well worth the visit!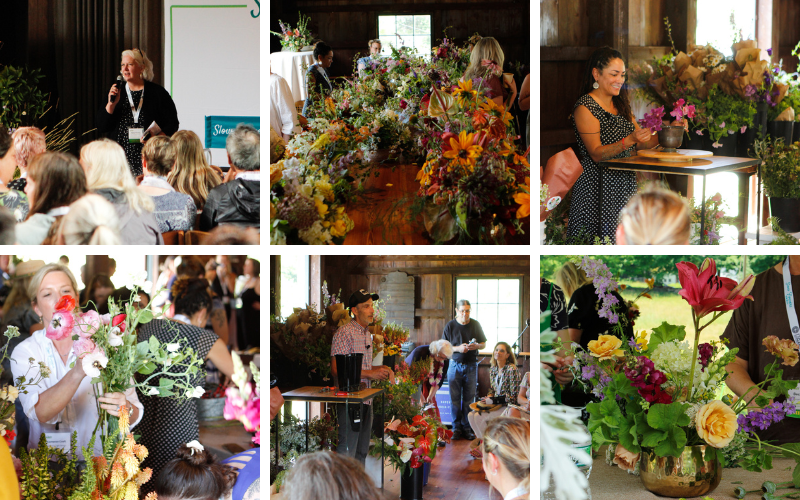 All attendees received a goodie bag with fun swag from the sponsors and vendors. The Oshun Pouch, Olms Bamboo Floral wooden card holders, Johnny Seed samples, and Badger Sore Muscle Rub were among our sustainable gifts! 
We met so many fantastic florists and industry members during this event. It was a pleasure meeting Valerie Crisostomo, CEO and President of Black Girl Florists, Christina Stembel, Founder and CEO of Farm Girl Flowers, and so many other talented designers. Hearing everyone's story was so inspirational! 
Day Two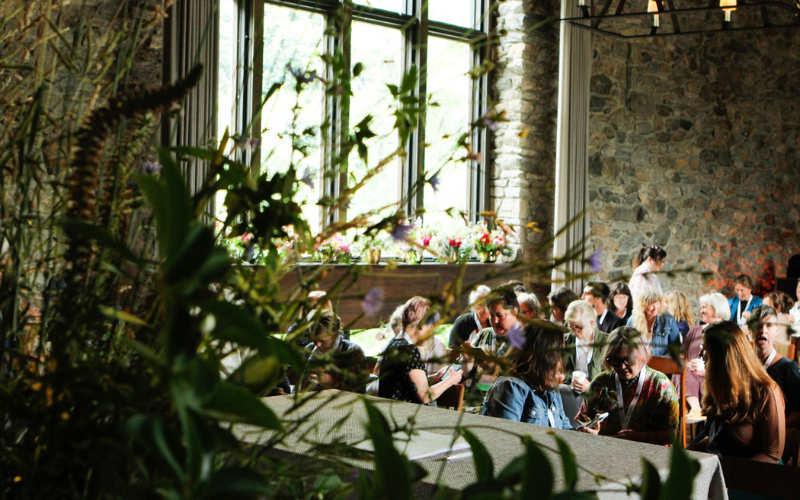 The venue for day two was The Stone Barns Center for Food and Agriculture. Day two was packed with even more educational sessions, networking, and live floral demonstrations! Frances Palmer showed us how to create ceramics for florals. It was so interesting to see how you can create your own materials to use in your everyday business. Make sure to check out her book, Life in the Studio: Inspiration and Lessons on Creativity!
Shannon Algiere and Philippe Gouze created an informative presentation about the flowers of Stone Barns and Blue Hill with a live floral demonstration.
Ronni Nicole Robinson and TJ McGrath finished up the rest of that day with Design Demonstrations and Illustrated lectures. 
Day Three
Day three offered total floral immersion and a tour of the Stone Barns Center. All of the attendees had the opportunity to try their hand at Botanical Dying with Flowers, Paper-making, Ceramics, Clay, and Seasonal Tablescaping!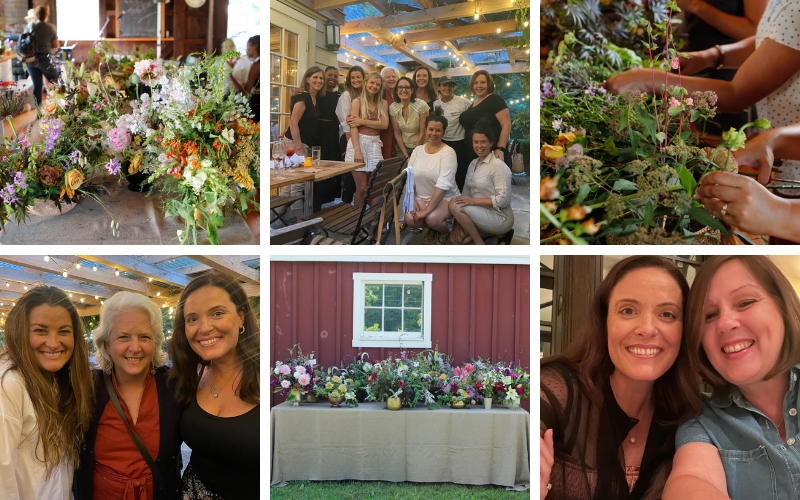 We would like to thank Debra, the Slow Flowers team, the Stone Barns Center, and Maple Grove Farm staff for this incredible event. We truly learned so much and made beautiful connections that will carry into the future. We cannot wait till the 2023 Summit! 
All photography above provided by Alex Brooks.