SAF's Congressional Action Days celebrated its 43rd year in 2023. Many of our industry members, from florists to wholesalers and other vital personnel, attended and advocated for the issues at hand. Here's our experience at this year's Congressional Action Days!
"The greatest people in the flower industry convened this week to advocate for floral-specific issues on Capitol Hill.  It's always an eye-opening experience and one of my favorite events of the year.  First-timers are often intimidated to join in on the political action, but once they experience it, they know how important it is to make our voices heard, and then it's not so scary!  I love introducing my flower friends to this annual event, and always learn something more about this fascinating industry and the people behind it." -Corrine Heck, Founder & CEO of Details Flowers Software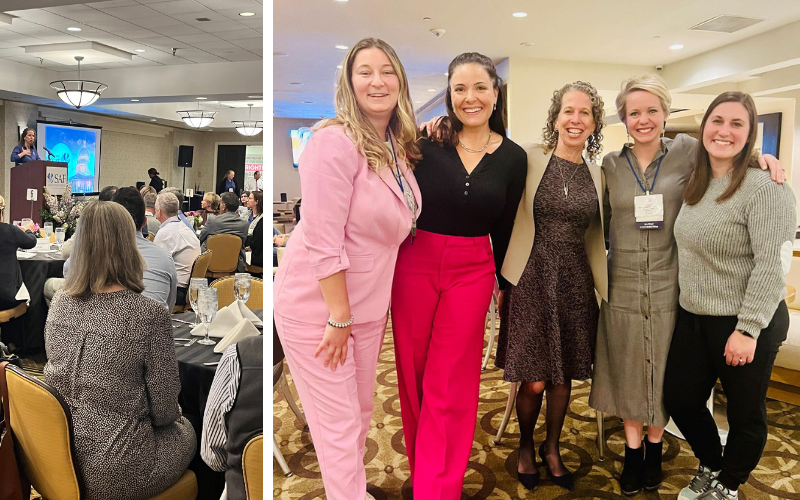 Issues at Hand
We have three major issues that we brought to the notice of the officials this year. Each problem significantly impacts the floral industry; it is critical to unite to support the improvements.
1. Floriculture & Nursery Research Initiative: Maintain Funding Increase in FY24

The Floriculture and Nursery Research Program received an increase of $1 million when the FY2023 funding bills were authorized by Congress in December of last year (FNRI). This crucial Agricultural Research Service (ARS-USDA) initiative addresses pest and disease issues, tackles climate change difficulties, and improves the efficacy of production practices to provide solutions to the floriculture business.
The universities and ARS facilities each receive an equal share of the available money, which is generally split between floriculture and nursery projects. The USDA and its university partners will be able to pursue Unmanned Aircraft Systems (UAS) technology to serve the horticulture sector this year thanks to the increase in funding for FNRI. These developments will aid farmers in monitoring abiotic pressures, scouting for pests and diseases, and even using crop productivity and protection products. With the aid of these devices, growers will be able to employ labor more effectively, enhance soil health by reducing compaction, and use fewer pesticides thanks to targeted treatments.
2. General System of Preferences Reauthorization: Price Stability and Cost Savings on Imports

The Generalized System of Preferences (GSP), which has been in place for more than 45 years, gives the least-developed nations of the globe a chance to develop while also helping US businesses that depend on imported goods to survive and prosper.
We are requesting that Congress reauthorize GSP right away. Trade agreements and the GSP have greatly helped U.S. floral shops by allowing duty-free cut flower importation. Almost 95% of imported cut flowers come from countries with duty-free status, and more than 80% of the cut flowers consumed in the United States are grown elsewhere. The capacity to operate sustainably depends on the cost savings from duty-free imports. As a result, state minimum wage restrictions, rising healthcare costs, and other economic difficulties further strain the small and family-owned floral sector.
Due to duty-free status, the floral industry receives about $40 million annually; however, this amount is expected to increase significantly now that roses have been added to the GSP eligibility list. These monies will be used to increase employee retention and consumer spending and invest in family-run businesses' long-term success.
3. Ag Labor and Immigration: Preserve Agriculture's Workforce

Congress must take action to pass legislation that preserves skilled labor for the agricultural sector while also providing access to a flexible, market-based agricultural worker visa program that will meet future labor needs.
The floriculture industry's future viability and the sustainability of rural economies that rely on agriculture as their main economic engine are compromised by the present labor crisis, which has a detrimental impact on businesses that grow flowers. Small and medium-sized producers are at a crisis point due to the labor-intensive nature of this industry and the wrong federal policy on agricultural labor. Each on-farm employee contributes to the livelihoods of two or three other people and the entire food and agricultural supply chain, extending well beyond the farm level.
How to Get Involved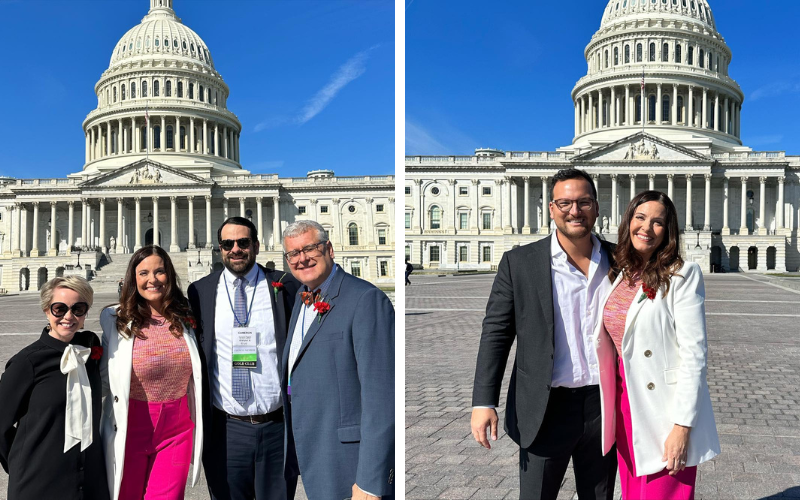 The first step would be registering for next year's Congressional Action Days when it's available on SAF's website! Every year, they put together a schedule of the event along with information on lodging and transportation.
The second step is to get involved in your local community and your floral community! Take the time to research what we are advocating for and how it impacts your business and the community. It is never too late to become involved with the Society of American Florists and take action for the future of our great industry! 
About The Society of American Florists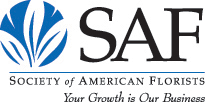 The Society of American Florists is the association that connects and cultivates a thriving floral community by equipping growth-minded professionals with resources to create fulfilling careers, cultivating connections across the industry to share ideas and solve problems, being the industry resource for relevant data and knowledge about the future and by enhancing the organization's operational effectiveness and efficiency.
SAF is the only national trade association that represents all segments of the U.S. floral industry. Our more than 2,500 members are the industry's top retailers, growers, wholesalers, importers, manufacturers, suppliers, educators, students, and allied organizations. SAF is the face and voice of a strong, unified floral industry in Washington, D.C.
SAF membership is open to all individuals and companies in the floral industry. Learn more about joining SAF here.