We are honored to have participated in this year's Fleurs de Villes "Voyage" show at the Bal Harbour Shops in Miami! Details' Founder & CEO, Corrine Heck, was on the panel of judges alongside Guerdy Abraira (of Guerdy Design) and David Hardy (of the Vizcaya Museum!)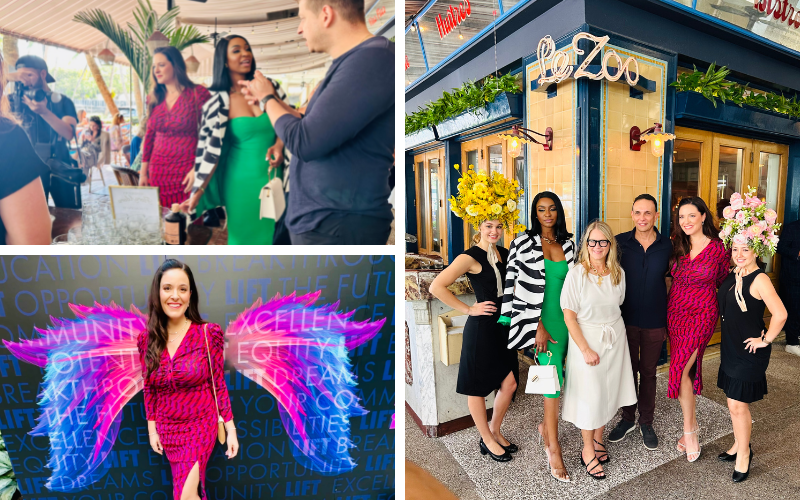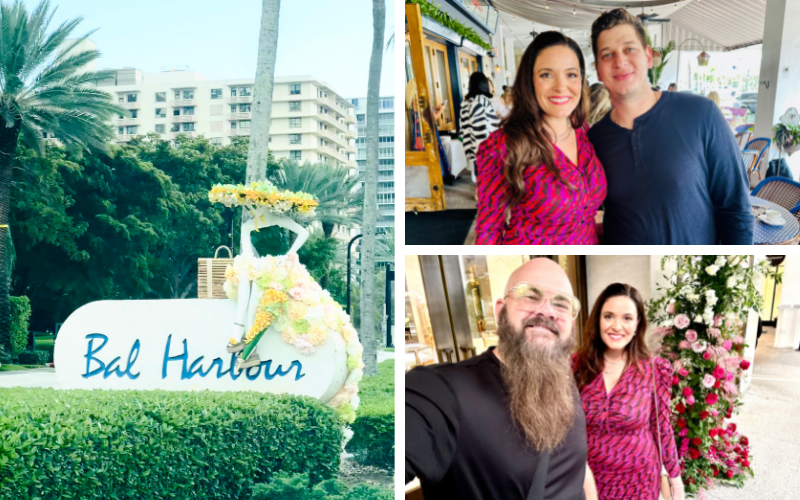 The Stunning Designs
The theme "Voyage" is meant to celebrate inspirational cities, people, and their stories from all around the world. Some of Miami's favorite florists created these jaw-dropping designs at the Bal Harbour Shops in Miami: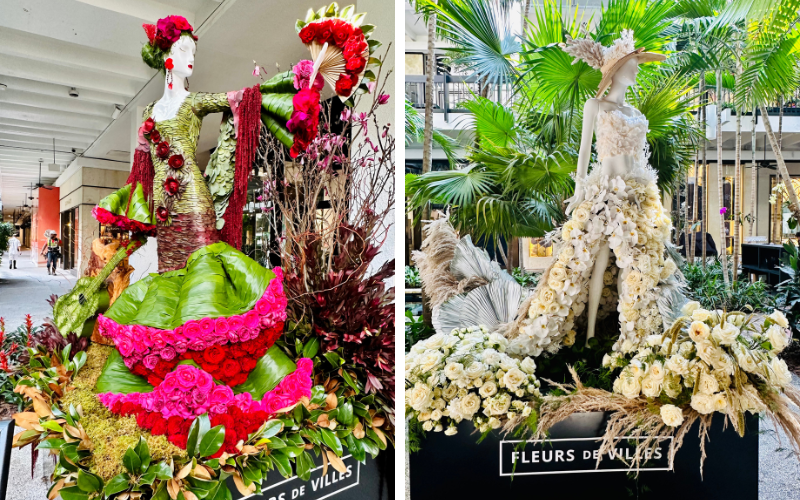 The design on the left was designed by Gilded Group Decor (@gildedgroupdecor), who created a beautiful flamingo dancer inspired by Seville, Spain.
On the right is an elegant, fashion-forward dress designed by Indigo Hues Designs! (@indigohuesdesigns)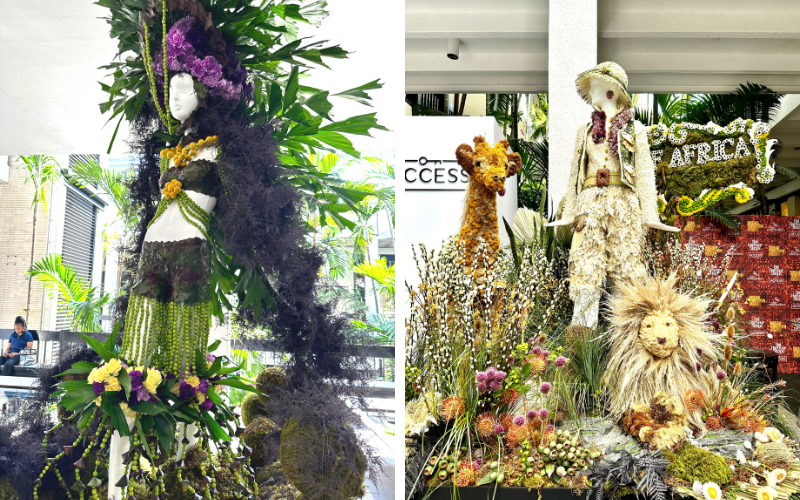 Can you guess which one is inspired by Rio de Janeiro? The one on the left! Created by Alejandro Figueira (@alejandrofigueira_floralartist), this mannequin celebrates the popular Carnival event in Brazil.
The amazing design on the right by A Lavish Event Design (@alavisheventdesign) is a gorgeous floral embodiment of voyager, Karen Blixen, a Danish author well-known for her 1937 memoir "Out of Africa."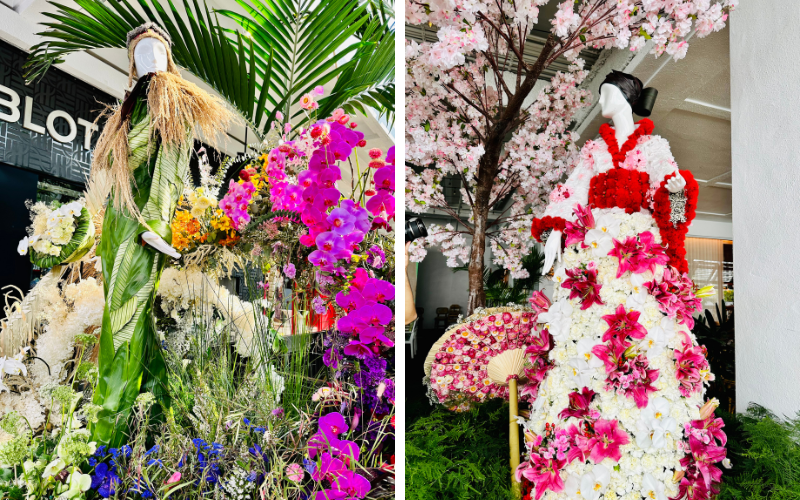 The one and only Amelia Earhart is represented on the right by Flower Power (@fl.power). Amelia is famous for being the first woman to fly solo across the Atlantic Ocean in 1932.
The design by The Flora Buds (@theflorabuds) on the right transports us straight to Kyoto, Japan, where thousands of Sakura cherry blossoms bloom. Visitors all over the world travel there each year to see the blooms!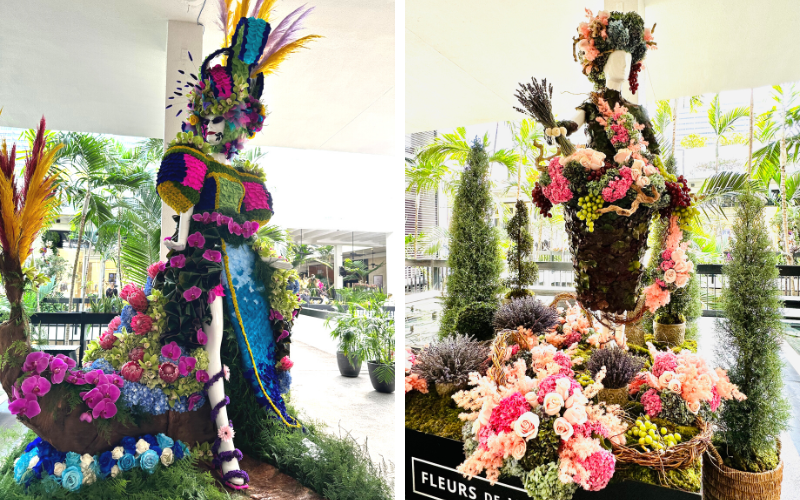 Can you guess what city the mannequin on the left is influenced by? If you guessed Venice, Italy, you are correct! This gorgeous design by Andresa Guilar Designs (@andresaguilardesigns) carries on the tradition of excellence in the arts and crafts from Venice.
The cute dress on the right was designed by Jassi and Co Creative (@jassiandcocreative) and was inspired by France! The Chateau des Clans to be specific, which is a magical property in the heart of Provence known for its old Grenache vines which produce incredibly flavorful wines!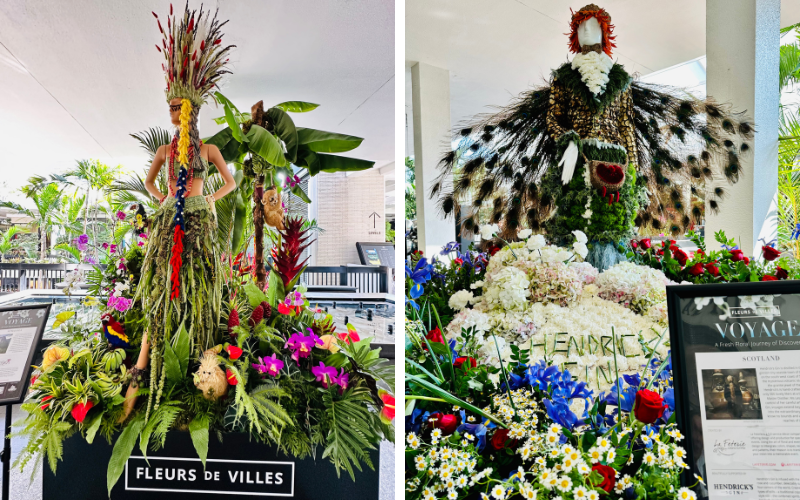 The mannequin on the left by Aniska Creations (@aniskacreations) transports us to their home country, Venezuela! Venezuela is known for having the world's largest rainforest and is rich in different cultures, crafts, and folklore.
The marvelous design on the right is by La Feterie (@lafeterie), which relocates its viewers to the seaside town of Girvan, Scotland, where Hendrick's Gin is distilled and hand-crafted.

Best in Show: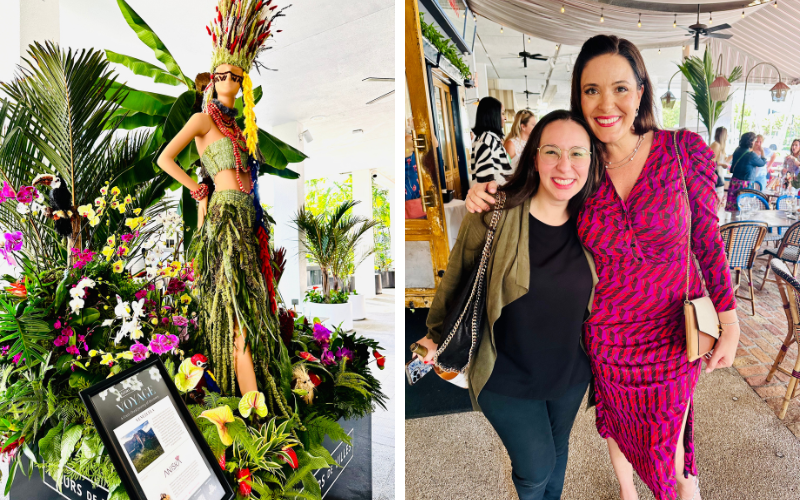 "It was tough job, but someone had to do it!   Congratulations to each of the phenomenal designers today.  It was hard to choose a winner, and oh, the drama to crown best in show, but we did it!  Congratulations to Aniska Creations!!  Your attention to detail was amazing, and to our friends at Jet Fresh Flowers for providing all the beautiful blooms." -Corrine Heck
Visit Fleurs de Villes website and follow them on Instagram see more of the incredible designs during their events!