With the theme of "Ocean Waves," competitors were asked to create a table for two in the sea as part of the competition at the World Cup.
Full Article Below Source
By: Jill Brooke at Flower Power Daily
Designing a Table for Two in the Sea for the World Cup
By Jill Brooke
It's the Olympics of floral design in Manchester England this week. Called the Interflora World Cup, it is the world's largest floral art competition. And yes, it happens every four years.
The theme this year for the 22 uber-talented competitors is "Our Natural World." Sustainability is a global concern and florists are on the frontlines in raising awareness. After all, these designers are so connected to nature by working with flowers. Not surprisingly, many are doing their part in showcasing methods to be both sustainable and achieve high design.
With the theme of "Ocean Waves," competitors were asked to create a table for two in the sea for this competition.
The designers were told to express the following saying through flowers:
"Dance with the waves, move with the sea, let the rhythm of the water set your soul free."
Here is what they came up with and tell us your favorite.
For the United States, it's Jenny Thomasson. The designer from Dallas, Texas had beat out so many U.S. stars to rise to achieve this honor.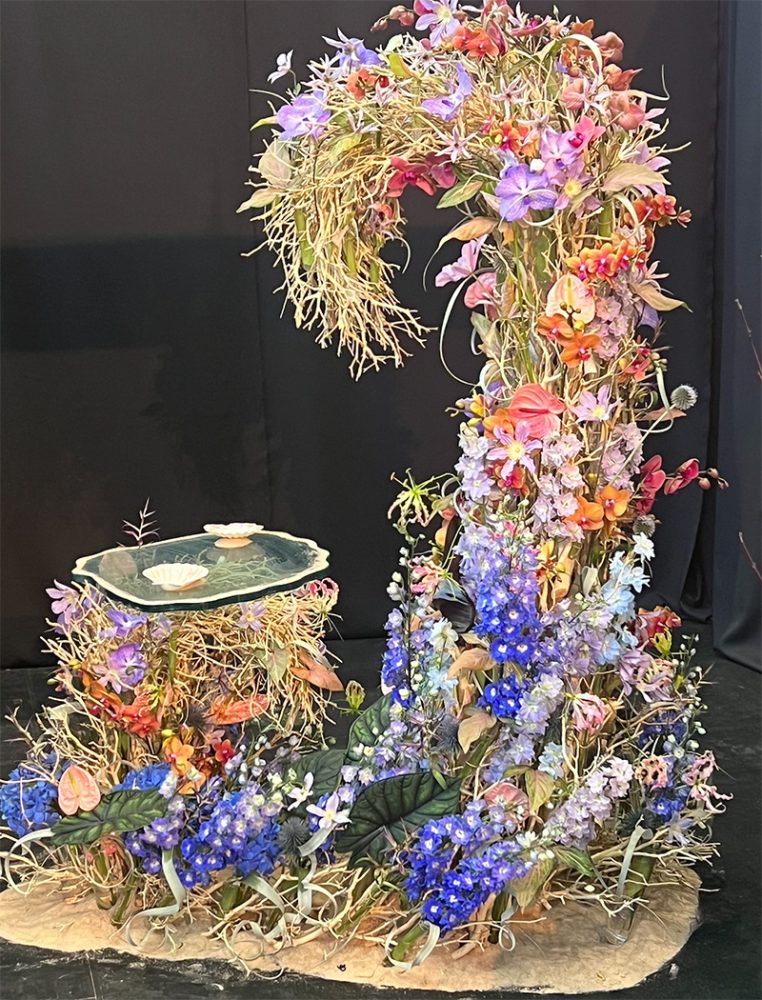 "It took about 80 hours to build this entire structure," says Thomasson. "I used a color palette of aquamarine colors showing blue for the waves and ocean. But when the light hits it, you get the coral, peach, and pink which plays off each other well."
Check out all the flowers. She used delphinium, hydrangeas, clematis, gloriosa, and of course orchids. "It creates a beautiful movement and color story."
Here are the works of the other contestants as well.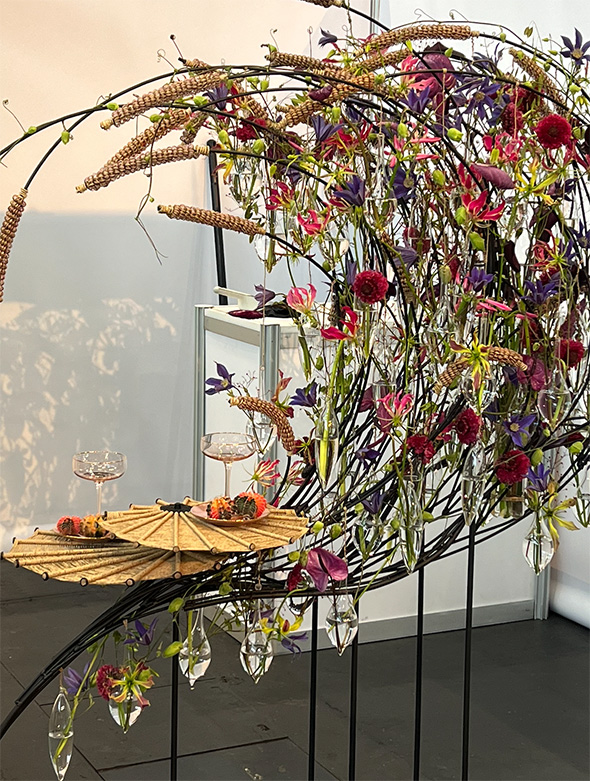 For the Netherlands, it's Melissa Smedes. I like the tear-dropped water tubes. Normally florists try to hide them but they became part of the design. Rattan is also such a popular flourish.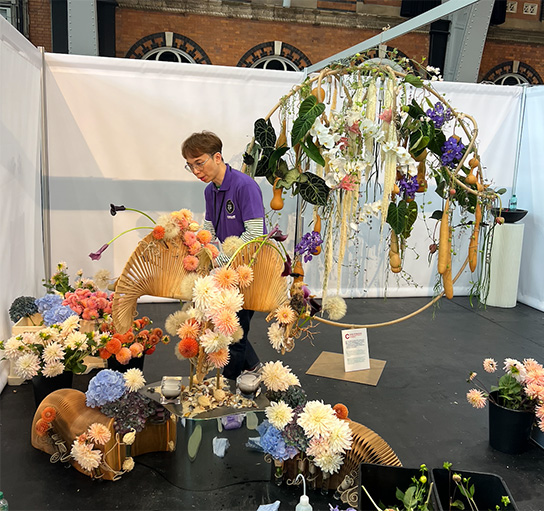 For Hong Kong, it's Solomon Leong. There's an earthiness to this piece that is both sensual and organic. Rounded structures do make this a happy place to consider dining. A modern-day coral reef.
For the UK, it's Elizabeth Newcombe. Her color palate was so dreamy. Using lavender flowers with the aquamarine and touches of yellow really worked.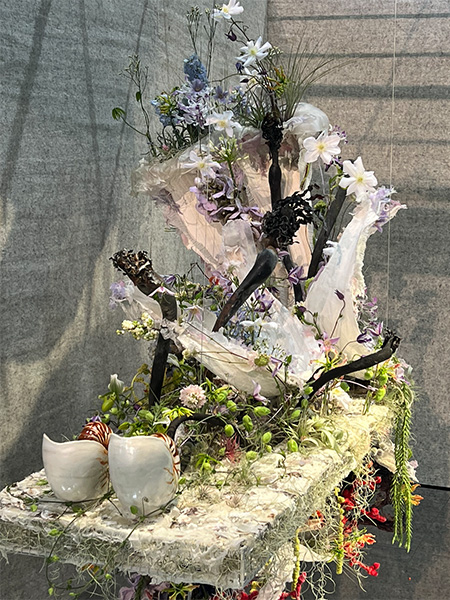 For Hungary, it's Attila Nemeth. We have covered him as well for his fab work on pumpkins. The tablecloth for this piece looks so authentic – as though it would be found on a sea floor. Orchids and shells are also such a lovely pairing.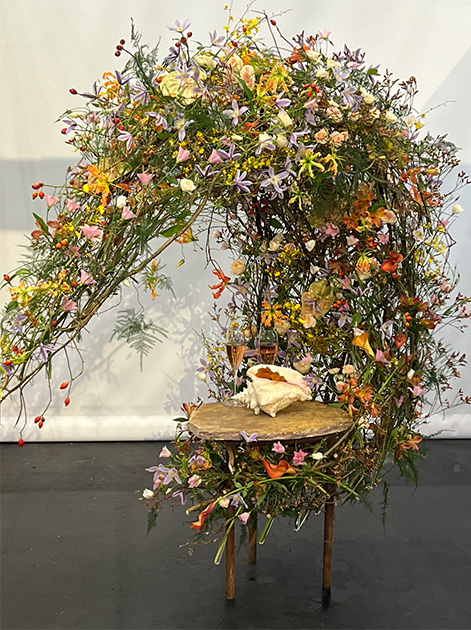 For Denmark, it's Katharina Albrechts.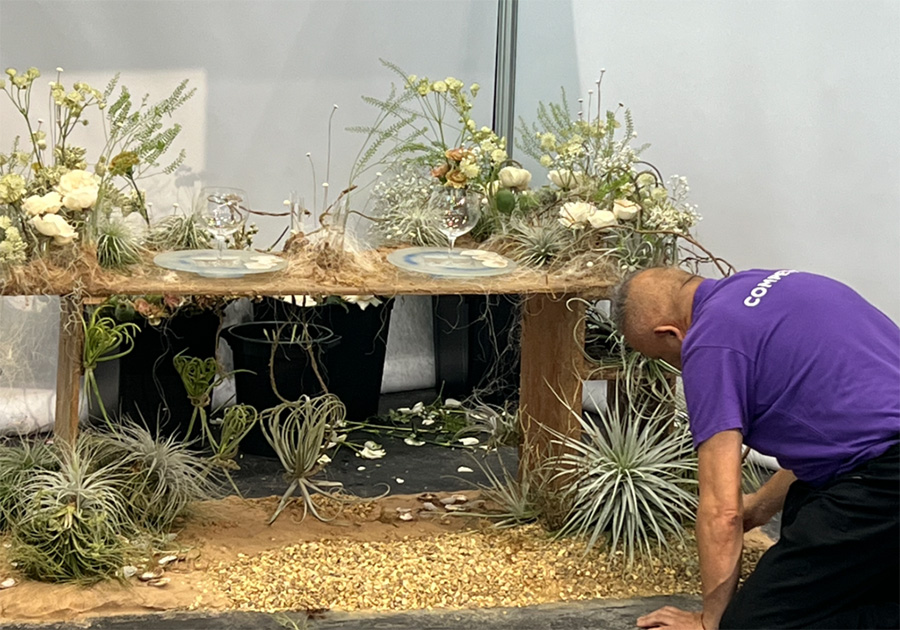 For Colombia, it's Ivan Moreno. With succulent popularity soaring, he shows how using greenery can create a high design.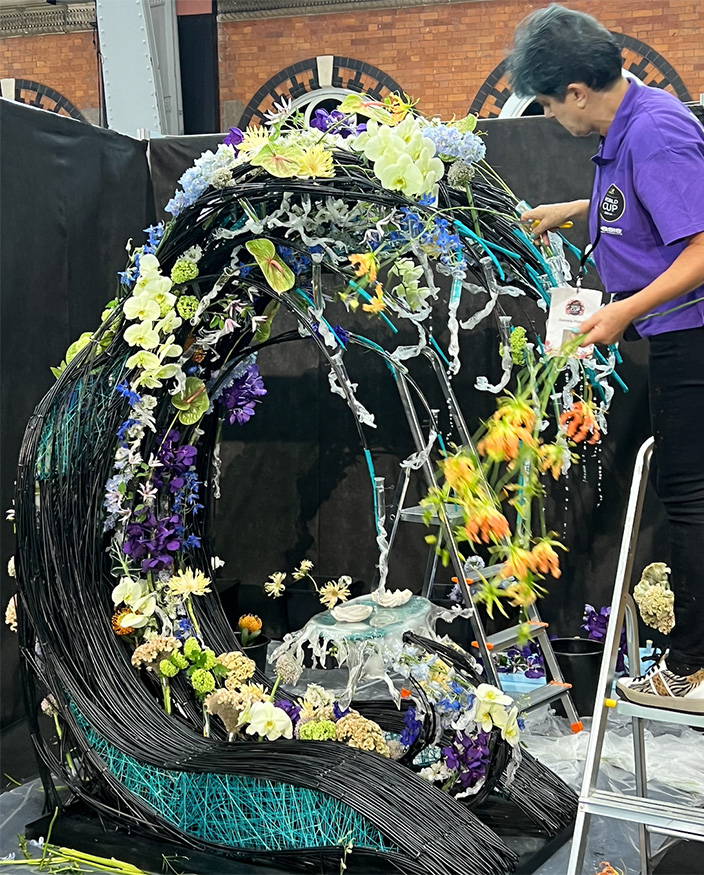 For Italy, it's Daniela Pighetti. Her use of string was inspired. Black and teal don't always work but here it was a lively addition.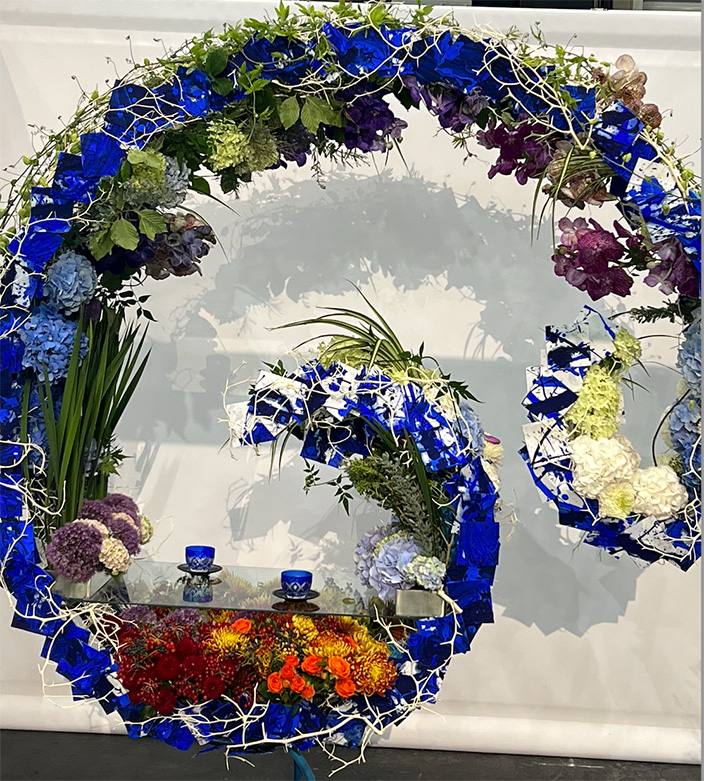 For Japan, it's Hironori Komatsu. Many fans for this piece. Was so vibrant and mixed blue with the surprise colors of orange and red.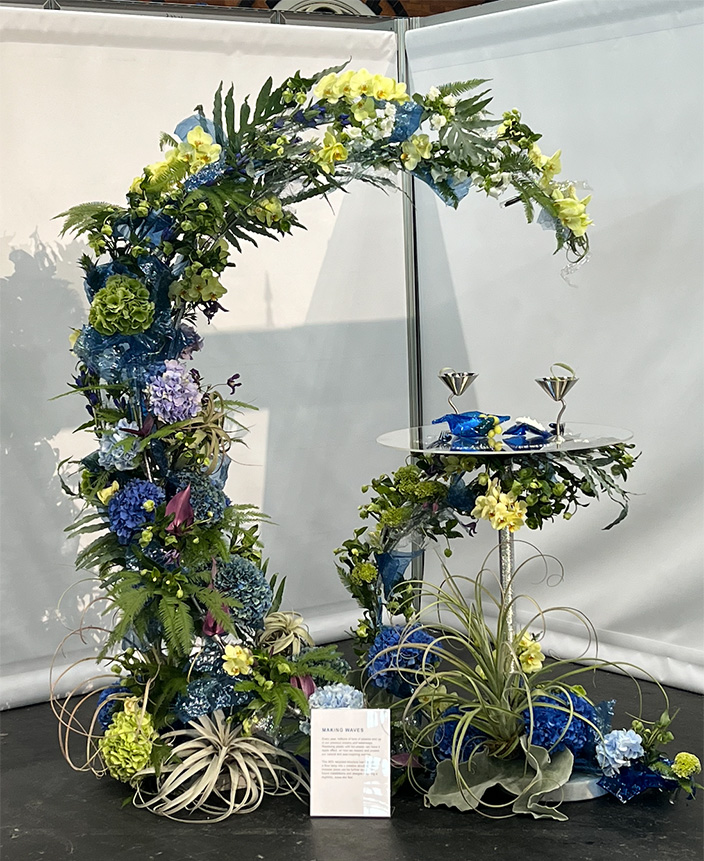 For Canada, it's Lea Romanowski. Liked here how she matched the cups with the succulent shape.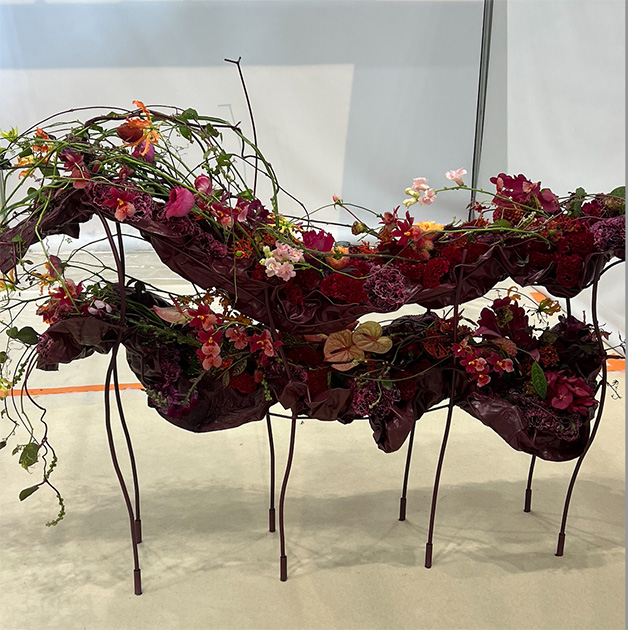 For Finland, it's Saija Sitolahti. She was the only one who used this garnet color as the base. But would have liked to see tableware.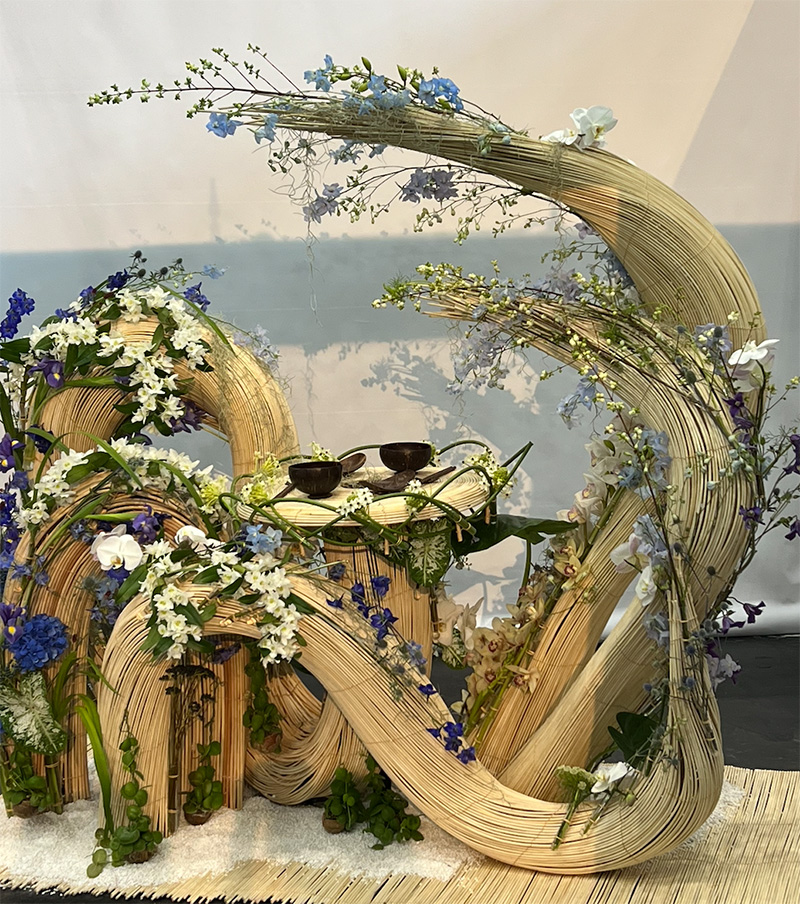 For Vietnam, it's Thanh Tran. Definitely could have a cocktail here.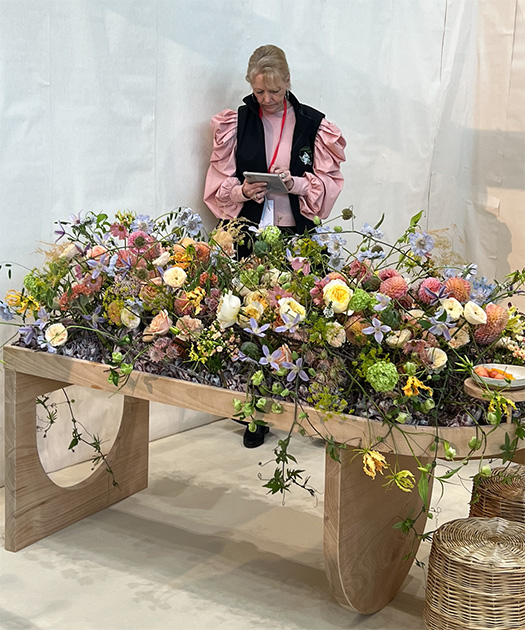 For Spain, it's Patricia Aguin. She used shells as a base to hold all the water which resonated with many. The flowers were inserted in it.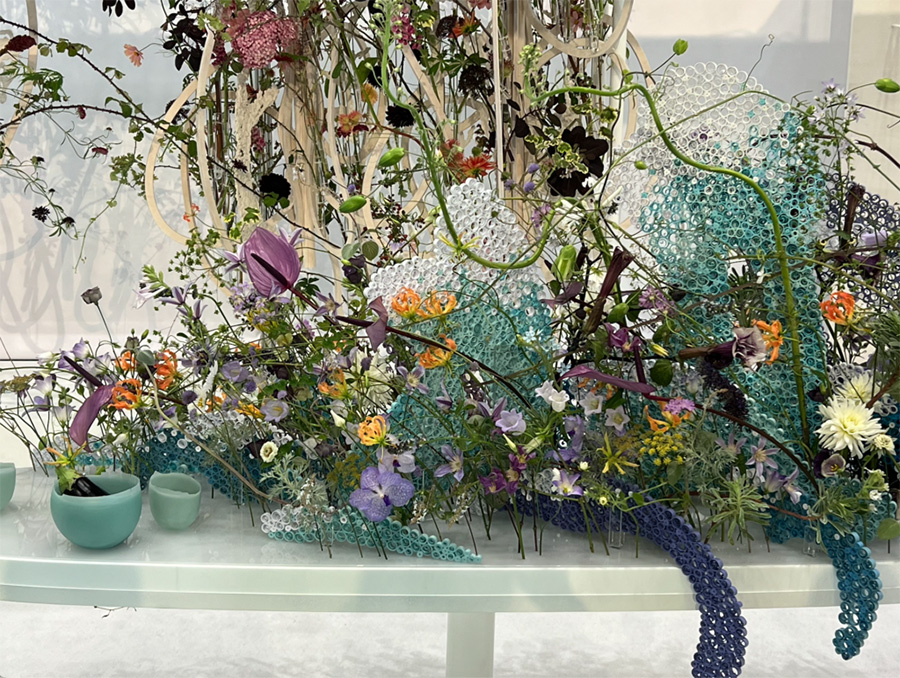 For Germany, it's Nicolaus Peters. This worked on so many levels. There's sea-like draping and everything just sparkled. Have to also love the dyed purple anthurium.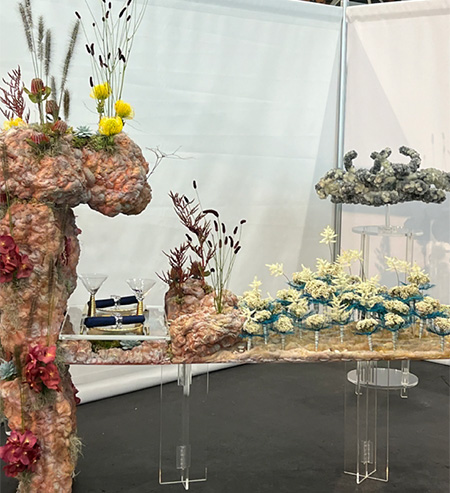 For Venezuela, it's Alejandro Figueira Fernandes.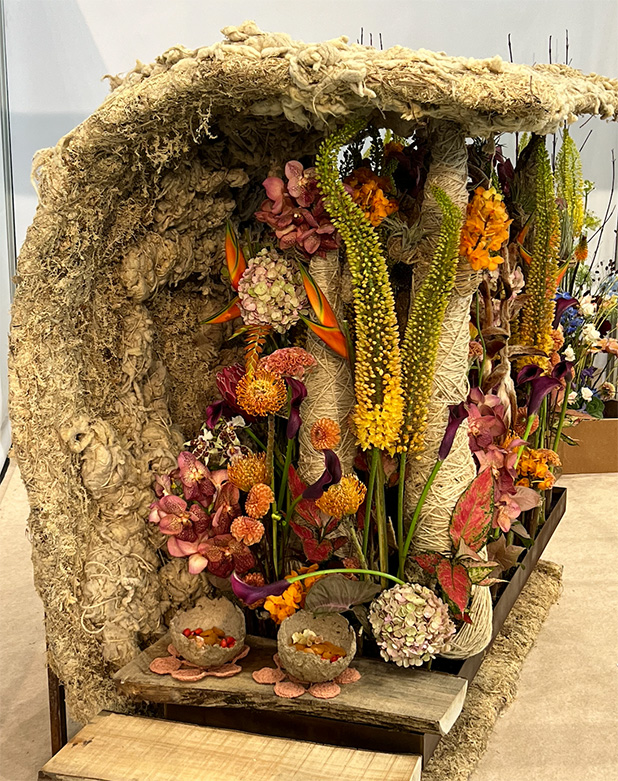 For Portugal, it's Emanuela Araujo. He made you feel you were dining inside a coral reef.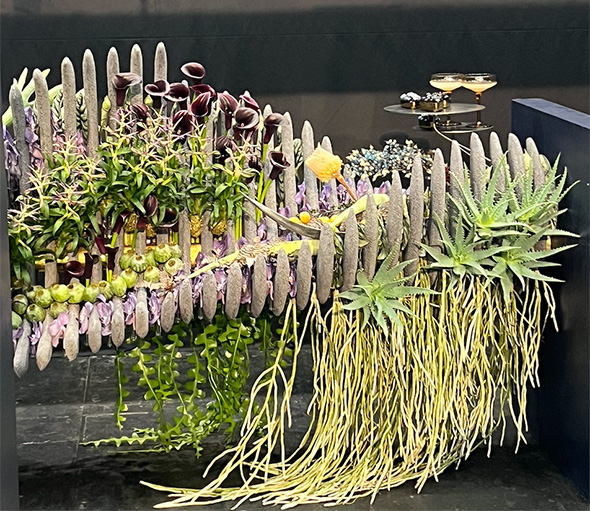 For Norway, it's Lisa Palsson. Many were impressed by the sophistication of this dining option.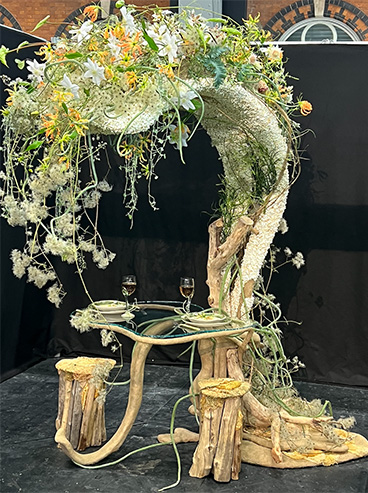 For France, it's Stephane Chanteloube. As J.P. Varvarigos from Wellington Florist, from Florida pointed out, this structure is made out of popcorn. How cool, right? The use of draping with flowers was also inspired.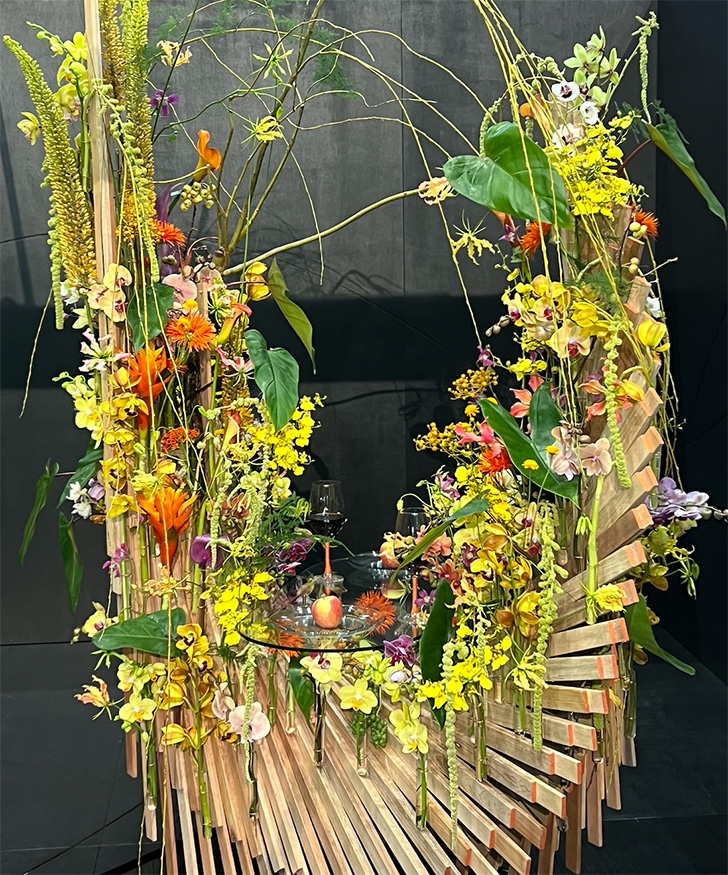 For the Republic of Korea, it's Hyunghak Kim.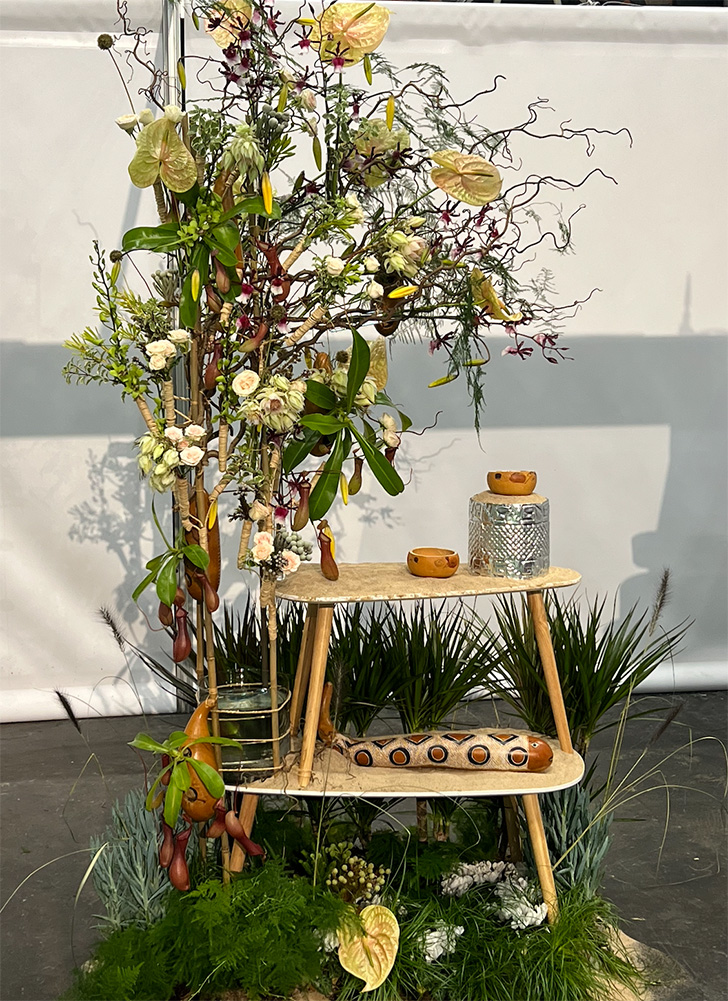 For Peru, it's Monica Garcia. Here she used more greenery than flowers. Though it didn't feel like you were in the sea.
For this flower event, it is also the first year in the competition's history that the public was invited. As the love of flowers has grown – especially during the pandemic when 20 million more Americans started gardening – these floral events are catnip for people wanting to enjoy the gifts of nature.
All these artists are so talented, aren't they? The judges picked five semi-finalists from this esteemed group to make it to the finals. They are from Germany, Norway, the United Kingdom, Spain and Korea. Can't wait to share the winners shortly.
Jill Brooke is a former CNN correspondent, Post columnist and editor-in-chief of Avenue and Travel Savvy magazine. She is an author and the editorial director of FPD and a contributor to Florists Review magazine.