By Nita Robertson AIFD, CFD
The American Institute of Floral Design hosted its yearly symposium at the Chicago Hilton from July 1-6th. It was an amazing display of professional floristry at its best! The event provided world-class floral design education and inspiration, trend research, and networking and new-product sourcing opportunities to the flower industry's leading business owners, floral artists, event professionals and suppliers.
Symposium was packed with fabulous Main Stage programs, full of information and inspiration. It was a thrilling mix of national and international floral talent. It was an extraordinary group of talented artists. Attendees went home full of creative ideas and inspiration to be better floral artists.
Some of the amazing presenters this year included David Beahm, Charlie Gropetti AIFD, CFD, Laura Dowling, Per Benjamin, Jenny Thomasson AIFD,CFD, and Elly Lin, to name a few.  It was a top line-up of amazing designers from around the world.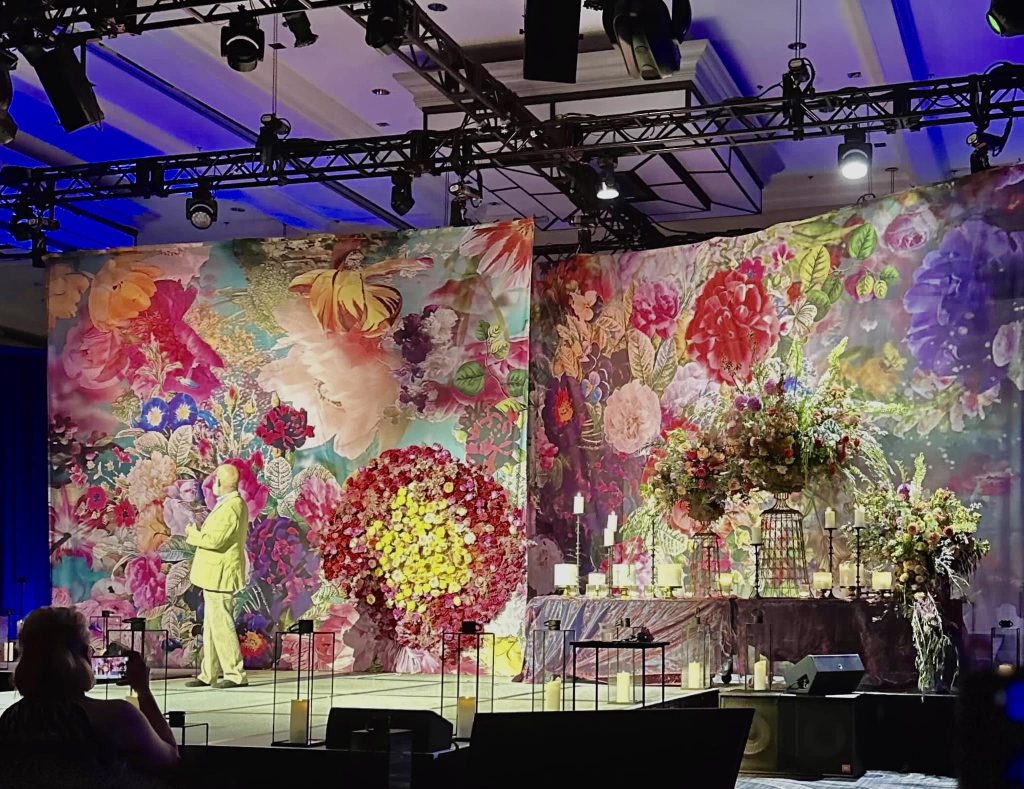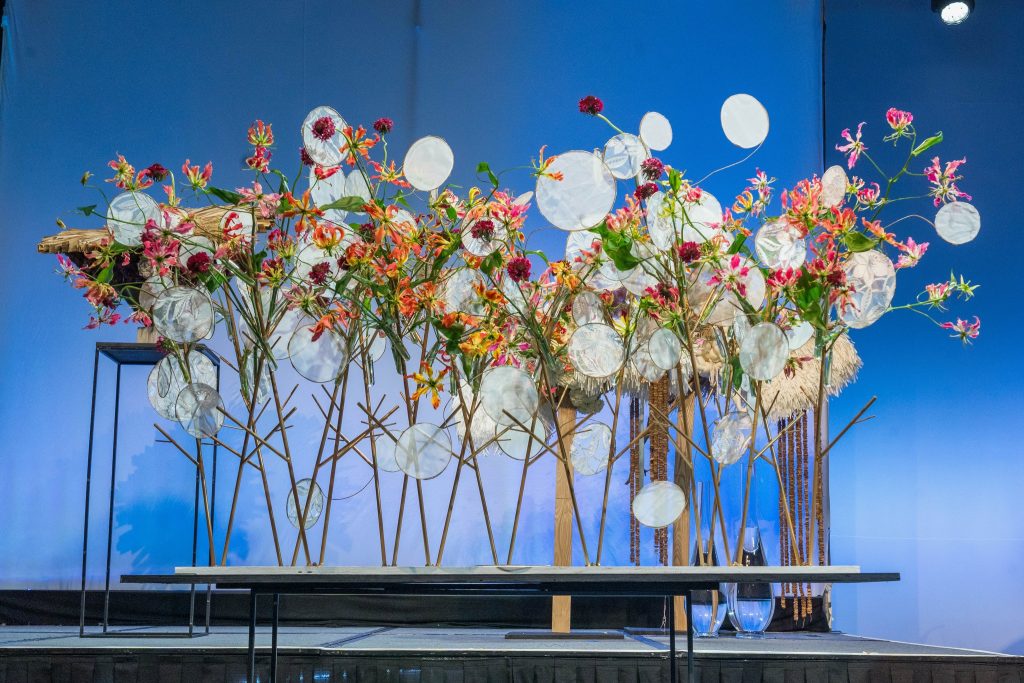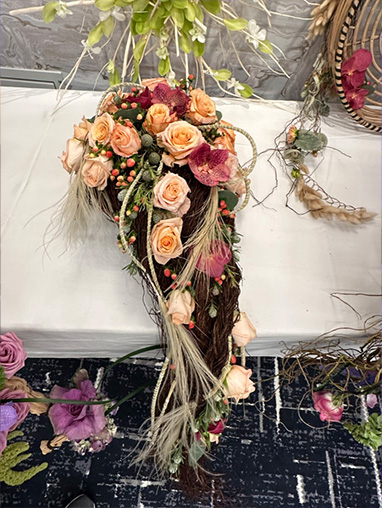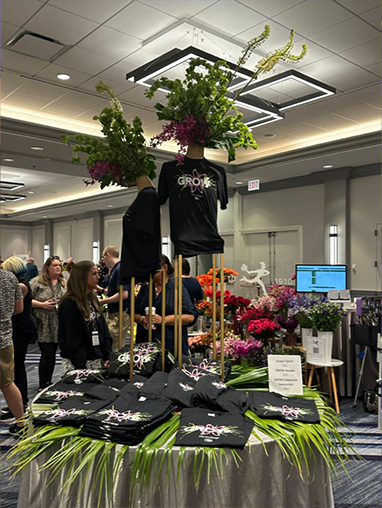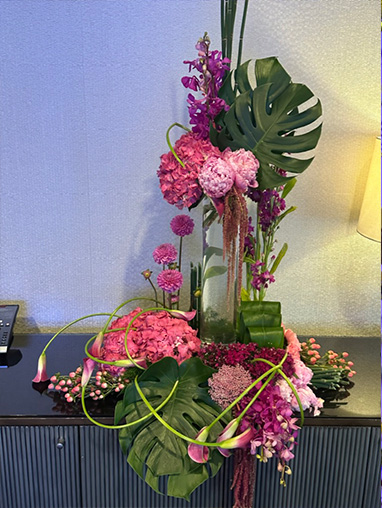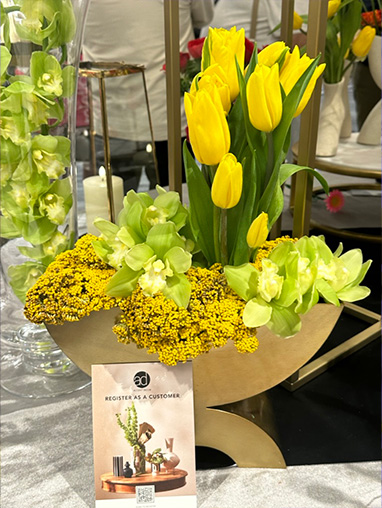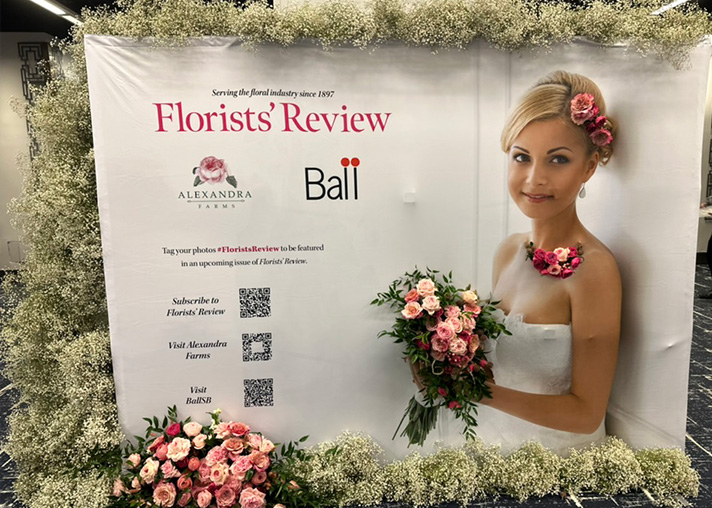 About AIFD Source
Mission Statement: The mission of AIFD® is to advance the art of professional floral design through education, service and leadership, and to recognize the achievement of excellence in this art form.
About AIFD: Established in 1965, the American Institute of Floral Designers is, today, the floral industry's leading non-profit organization dedicated to establishing, maintaining and recognizing the highest standard of professional floral design. AIFD and its worldwide accredited members are in the forefront of the industry in presenting educational design programs and in designing flowers for such renowned events as the Tournament of Roses Parade, Academy Awards and Presidential Inaugurations. They are an extraordinary group of talented artists.
Accredited membership in AIFD is extremely selective and can be obtained only after a candidate has effectively demonstrated advanced professional ability of his or her floral artistry. Members proudly wear the "AIFD addendum on their name to demonstrate that their peers have found them to be "Accredited in Floral Design." They must continue to demonstrate their "cutting edge" art by meeting specified continuing education requirements.
Each summer, AIFD presents its acclaimed National Symposium. Considered to be the most important design education event in the floral industry, this dynamic conclave attracts designers, educators and interested individuals from all corners of the world.
In the U.S., AIFD Accredited members participate in six regional chapters that each host activities for the education of the floral industry as well as for the floral consumer market. AIFD supports student chapters located on the campuses of major colleges and universities across the nation.
Through its Foundation, the Institute also offers scholarships to talented young designers. AIFD partner members, as manufacturers and distributors of products and services to the floral industry, are also an important part of the Institute as they help fund numerous design education events.
Accredited members of AIFD are uniquely qualified to help you create the floral and decorating accents that express your individual style.
AIFD History: In the mid 1960's there was a designer who envisioned a professional organization whose purpose was to showcase floral design, to offer recognition to accomplished designers, to make the public aware of good design, and to proceed to do this through education. Her name is Bea Frambach AIFD and at that time she was on the Board of Directors of the California State Florist Association. She approached that Board with the idea of an organization of designers, not for shops, that would have a rating system perhaps licensing and offer recognition to floral design. The Board felt there was no need for such an organization and argued they had no money for establishing the organization. Bea shared her idea about this organization with Art McKee AIFD. He became enthused and suggested they start it now on their own. The spark was rekindled and they shared the idea with Wayne Andrade AIFD. He was also very enthusiastic. Bea and Art shared the idea from the podium at a florist meeting and 11 people responded with their support and their money and they began meeting at Art and Wayne's to formulate plans for an organization that emerged as the American Institute of Floral Designers.
The organization actually became incorporated in 1965. At that time charter membership was opened across the United States, the code of ethics and by-laws were in place and the College of Fellows was in the making. Honorary membership and Associate memberships soon followed. In 1966 Charter Membership was closed and the organization set up membership in three categories. Active members, Associate members, and Student members. The founding group had elections and established the first Board and officers.
AIFD has several documents detailing the history that are available. Click hereto visit the AIFD Resource Center where you will find the following documents under the "AIFD History" topic: AIFD Foundation History 1965-1990, AIFD History 1965-1992, and Symposium History 1965-1991. AIFD also has an extensive PDF featuring AIFD Presidential History. If you would like this document please e-mail Janet Black AIFD, CFD at [email protected] and she will e-mail you a copy.